First BETA Test Session Results!
Hey guys,
As some of you know my latest game Gettysburg: Armored Warfare has just entered BETA testing. The game is being published through Paradox Interactive. You can check out the facebook page here
http://www.facebook....gArmoredWarfare
basically the game is the U.S. Civil War with a mix of 2060s future technology brought back to the 1860s, in a 64 player-per-server RTS/FPS hybrid gameplay.
I've not really tested my technology with over 6 players at once, so this was a big moment for me. We only had about 36 players on hand for the session, all of them got into the game and the server ran for over 2 hours and many map changes without any crashes or anything like that [ server side ]. There were the expected client side issues that I've known about for a while. It was very exciting to finally see large numbers of players testing my game.
Of all the 10-billion things that could have gone wrong with a piece of technlogy like this, I'm actually very happy. Considering everything was written from scratch, the client, master servers, game servers, etc. There are a lot of things I'm testing for the first time in a heavily saturated real-world scenario. So overall I'm happy ... with enough iterations I know I can nail this whole 64-player-per-server-multiplayer-thang. ;-)
I will try to post more entries here now that I've stopped serious uber development.
Also I want to say I'm sorry for not keeping with my previous record of development updates, since I've got a serious publisher for this, I can't just post my day-to-day work like I used to.
I'll be in Stockholm in January at the Paradox Convention showing the ( hopefully final ) version of the game to press, and all those in attendence.
I do have a screenshots or two for you guys though, I don't think we've actually posted official screenshots of the game yet ... so here is one for you ...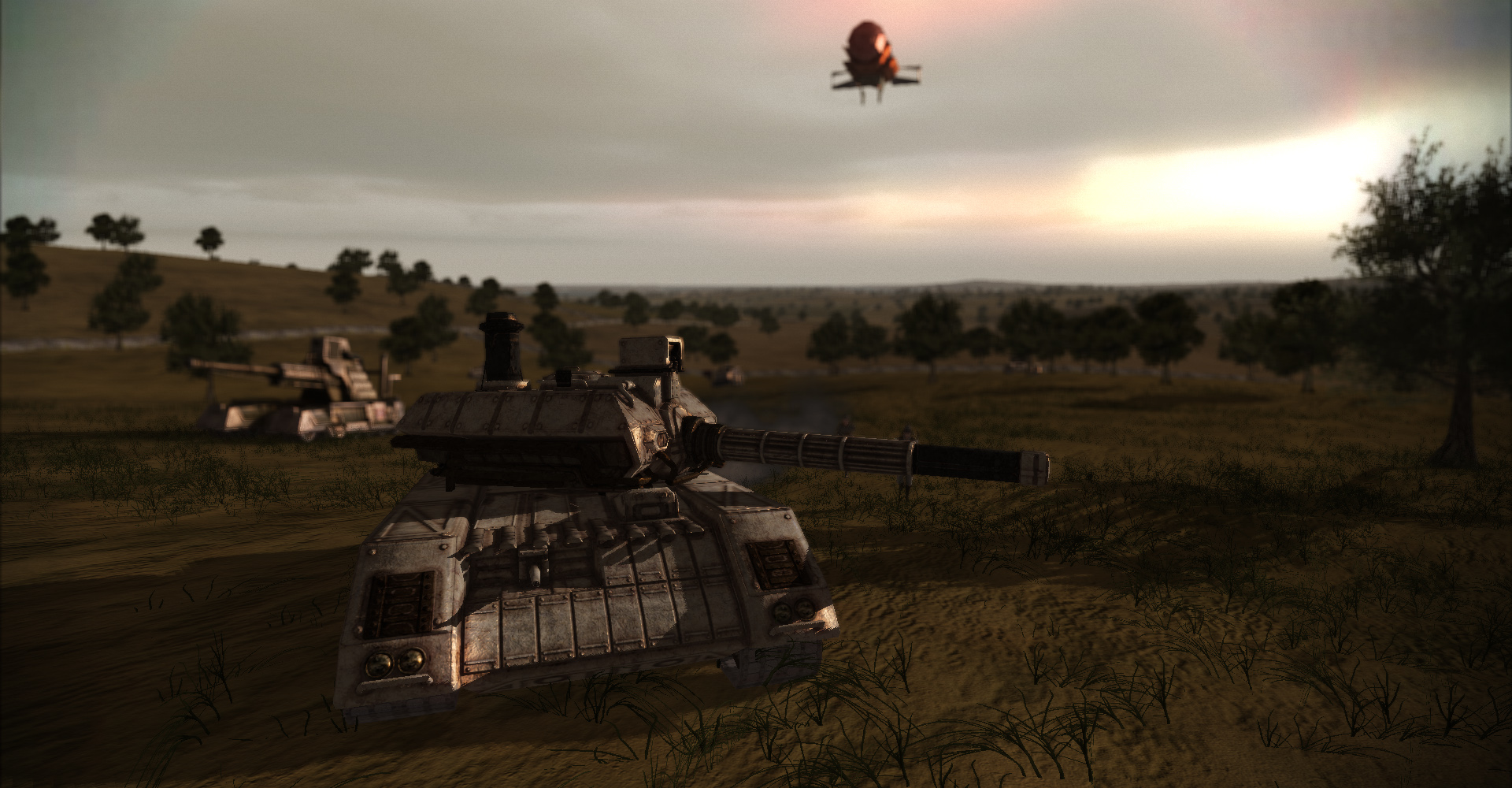 Here is a screeenshot showing 32 players in-game, there were 36 I SWEAR 2 GAWD.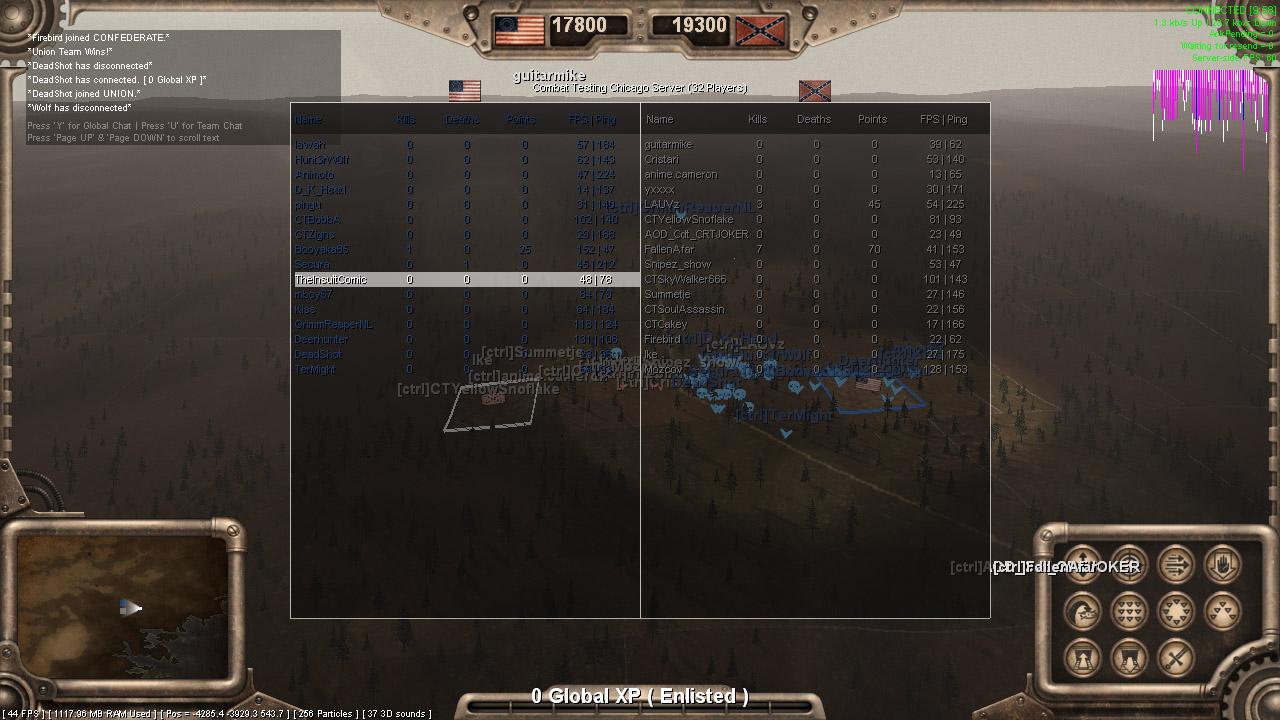 Also here is a Chrismas-eeyyyy concept drawing for you guys :-)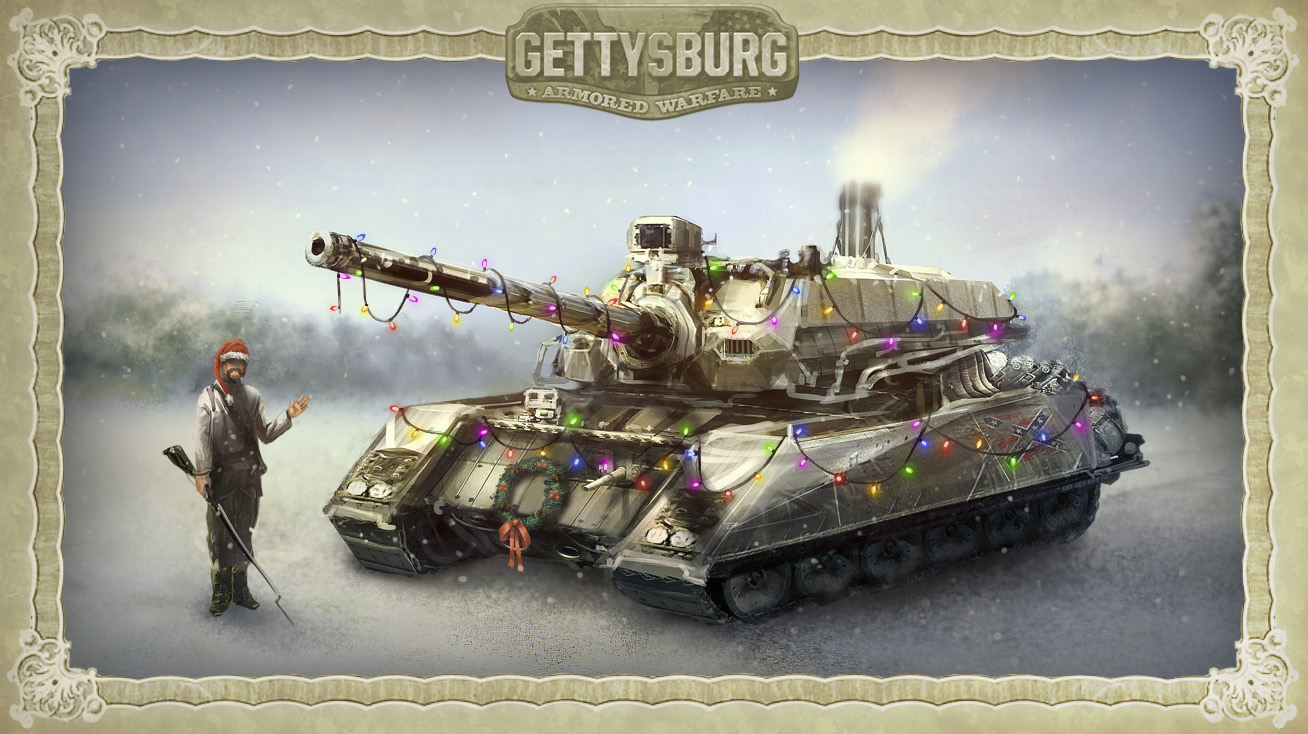 Until next time ...
- Dan