Gettysburg: Armored Warfare Released - #1 selling game on Steam!
Hey guys,
As you know I've finally launched my first game on Steam! You can check out the website here http://www.GettysburgArmoredWarfare.com/
If you guys want to buy the game for the modest price of $9.99 and support your local developer, go here - http://www.gettysburgarmoredwarfare.com/buy.html ! As some of you know I've programmed this entire game from scratch myself, and appreciate the support! Thanks a lot.
It's also reached the top of Steams' sales charts for today! ( pics or it didn't happen ) here you go ....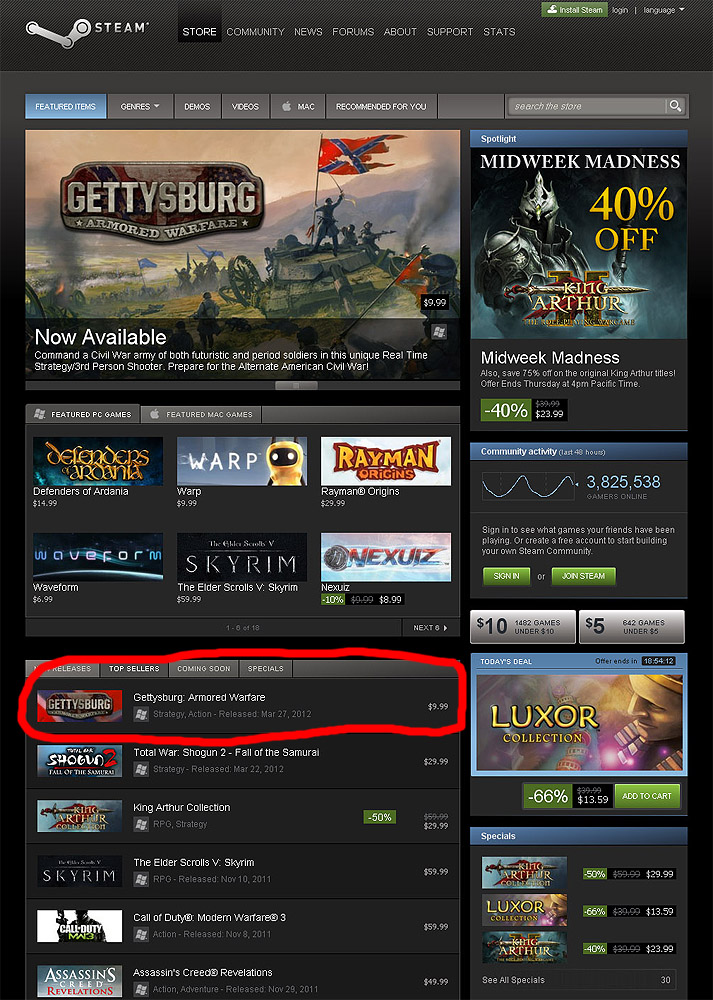 Back to the forums to help support the release! Thanks for everything guys, I have gamedev.net a shoutout in the game's credits.
- Dan