Radical Heroes : 10 minute game-play video + Greenlight!
Entry posted by ZDG ·
897 views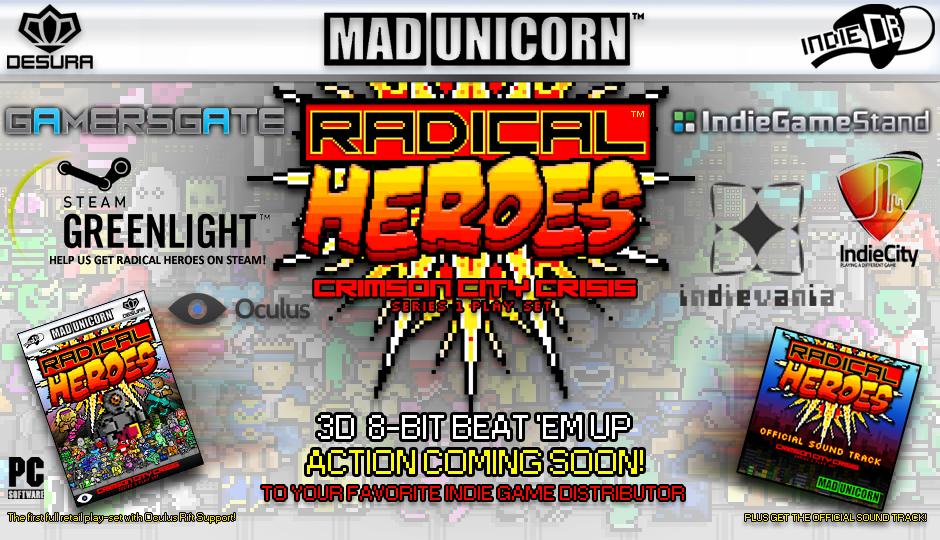 We have alot of news so here goes. In addition to Desura, Radical Heroes will also be coming to GamersGate, Indie Game Stand, Indie City and Indievania. We are also now on Steams Greenlight! if you would like to help us get on to Steam check out this link: Steamcommunity.com
We have been hard at work on Radical Heroes. We have been adding and polishing many different things in the game. We are excited to announce we have released a new 10 minute game-play video for you all to enjoy! it takes you through a small portion of the city you will see later in the game. Shows off lots of new stuff like weapon, characters and more check it out!

Here are a couple of screens to show off new stores in Crimson City! Download it right now and give it a whirl! Of course remember its an alpha demo so some features do not represent final product. In fact, they are only a glimpse of what will be releasing.




HAVE INPUT OR COMMENTS?
Open up and let it rip! We wanna know what you liked or disliked! So leave comments questions and help us build the best retro game ever!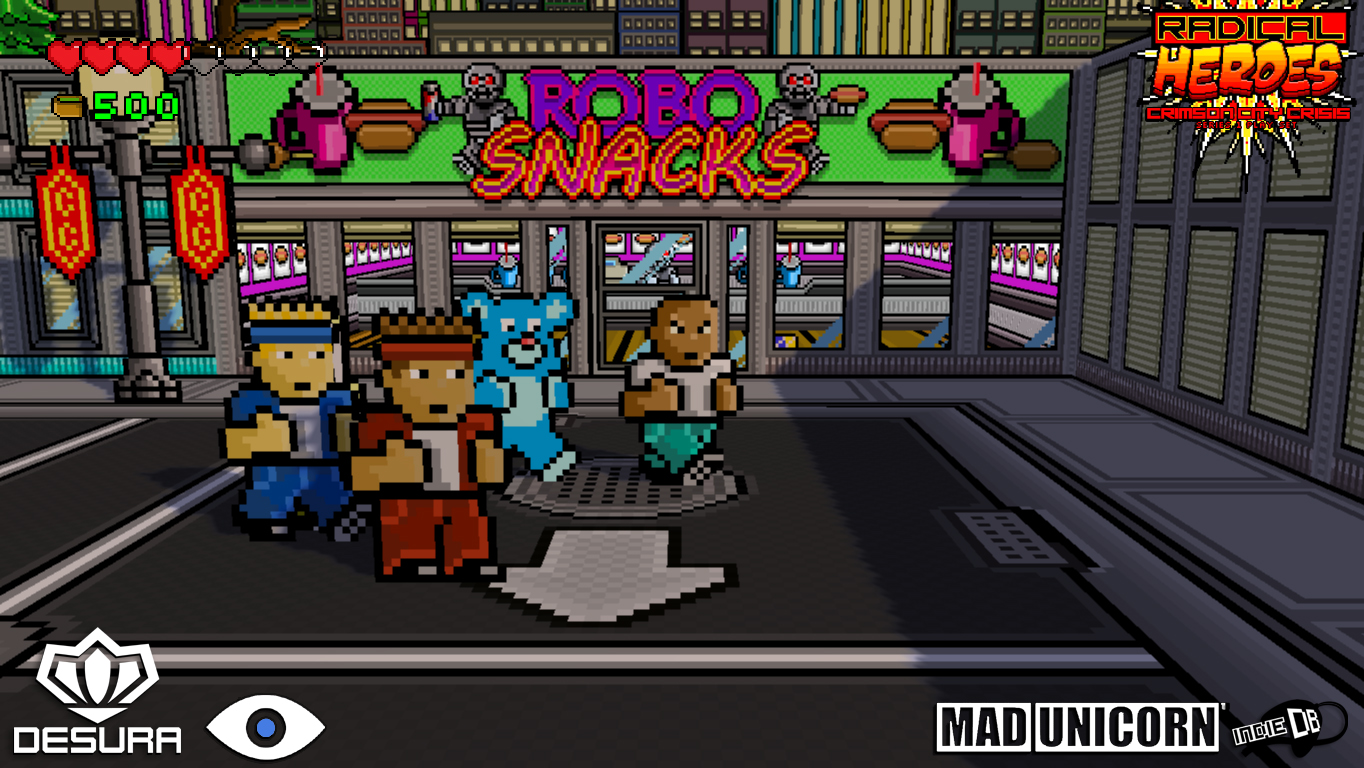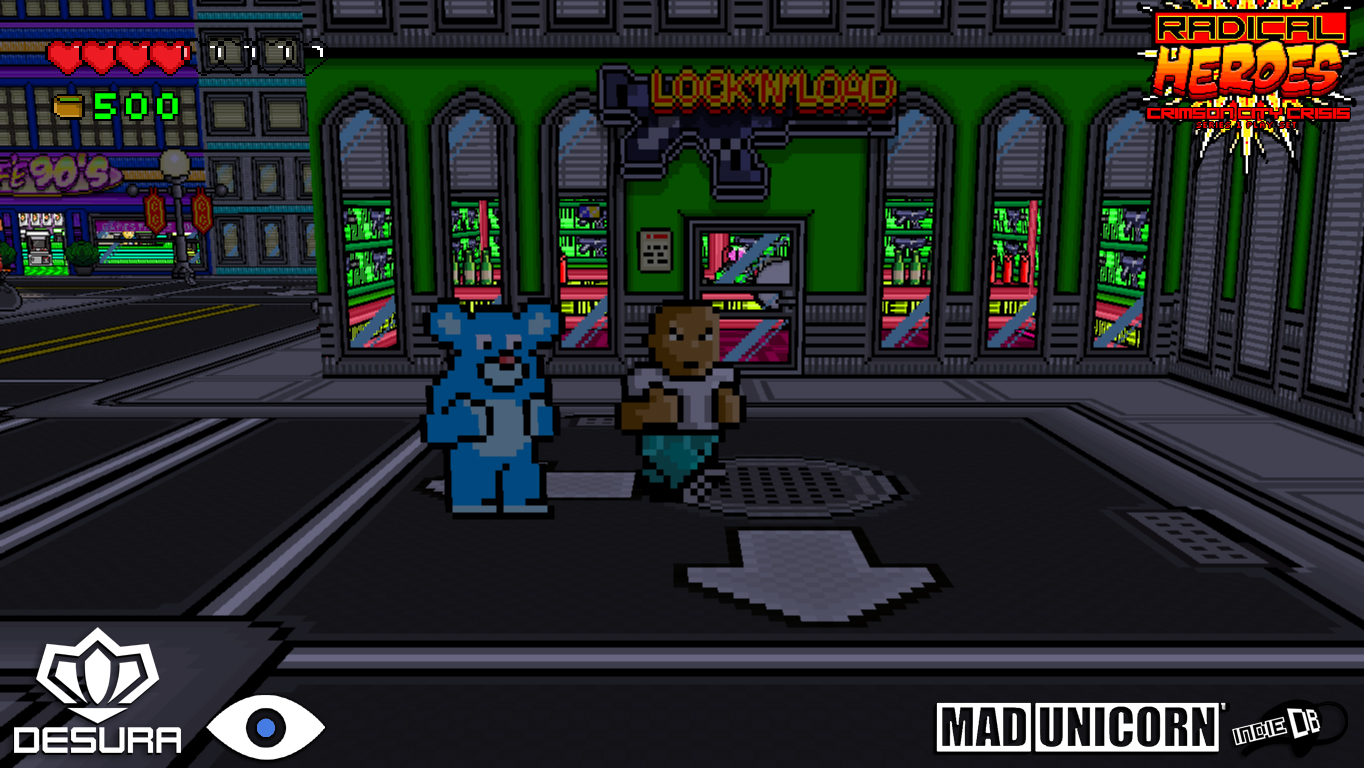 I thought i would be cool to post some vids of others playing radical heroes! check out the vids below!

Thank you to all who love the game we are working hard to get it in to your hands! Noah & Moses @Mad Unicorn Games.