Failed Kickstarter and New Projects
Whelp, unfortunately our Kickstarter for Lord Sen's Battle Arena wasn't successfully funded. The game will still be coming out, but we're not sure how we're going to approach it. Our options are to finish the work and put it out with my ugly art or put it off until we have the funds to pay the artist. This also gives us a chance to review the direction of the project before continuing, so we're taking a little break through April on it.
Keep Them Sleeping
In the meantime we're going to be working on smaller projects and ideas. The first of which is Keep Them Sleeping - a small Windows game that puts you in the shoes of the Emergency Pod Management Bot on a spaceship.
The inhabitants of the medbay pods have been put into chryo-sleep due to the length of the journey. Somewhere along the way, disaster strikes, ripping apart the hull and disabling most of the automated systems. It is your job to keep the patients alive and asleep.
Here's a screenshot: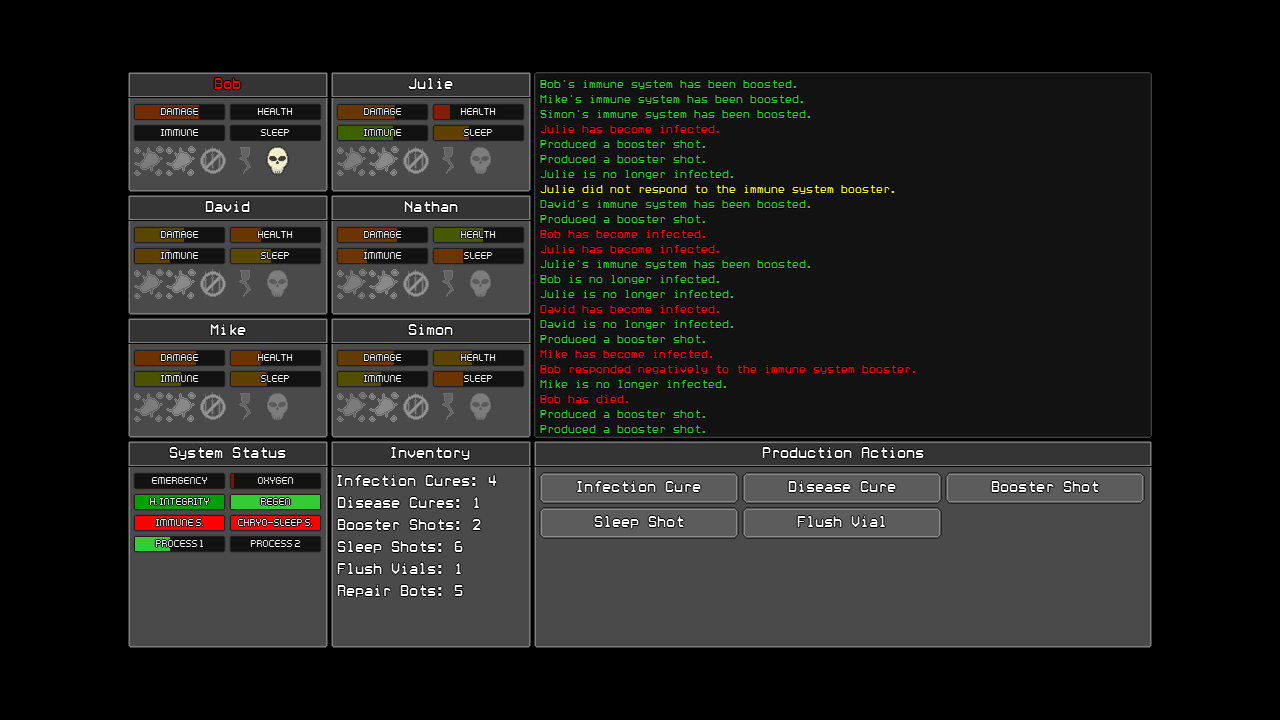 You can see some more on our website (
http://bealssoftware.com/?module=project&id=14
). You can also download it from there or directly here:
http://www.bealssoftware.com/download.php?id=2
.
Most of the primary features have been implemented, now we're just refining some things, adding better visual feedback and adding audio. I'm also contemplating changes due to the mechanics not being completely intuitive.
As always, any and all feedback/suggestions/etc. are welcome!