Apparently murdering babies is off the table - WoA2 contest
So the
week of awesome contest
has just began, with the theme being "The toys are alive!".
My artist friend and myself came up with an idea last night, so I'm about ready to get started coding it. We're making a small tactical game where you play a group of mice defending their wooden-block fortress against the toy army soldiers marching forward to drive them off the land.
Here's the my concept sketch from last night: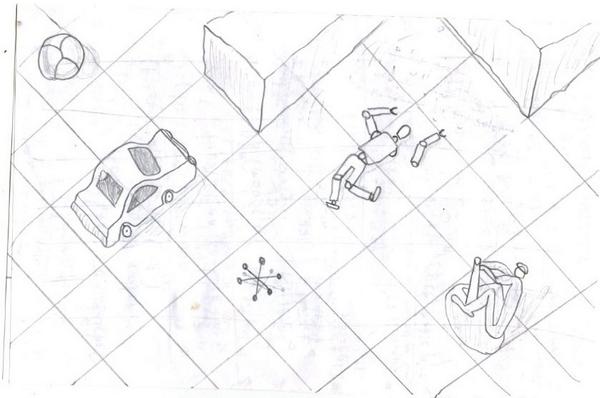 I was originally suggesting we have mother mice laying on a nest with her kits/cubs/whatever, that the toy soldiers murder if you let them reach that point. The artist didn't go for it.
So we're going in a more
gameplay-first
direction, instead of a
political-commentary-on-the-bloody-cost-of-toy-wars
direction.