I didn't get too much done, but I did get scrolling, zooming, and picking of isometric tiles.
Also display the controls and gameplay tips.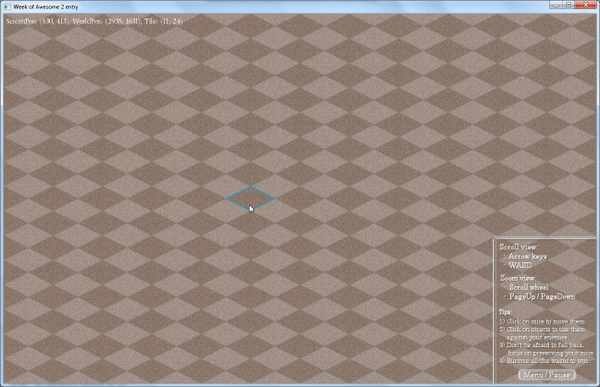 I made the background image just to have a placeholder until the artist draws something, but I'm actually liking it, so I may end up keeping it. I'll need to adjust the contrast and brightness so it doesn't compete visually with the enemy and ally units, but I can't do that until we get the art in-game.
Also, the artist informs me that she's drawing
rats
, not mice. I think I'm just going to keep calling them 'mice' though. The sketches she showed me looked adorable. Nothing says 'cute' like a mouse with a M1 Garand - I'll have to upload some concept sketches as soon as she's ready with them.