I ran into some coding complications, so I didn't get too much done feature-wise, but the artist completed coloring one of the mice, so the sniper will look like this: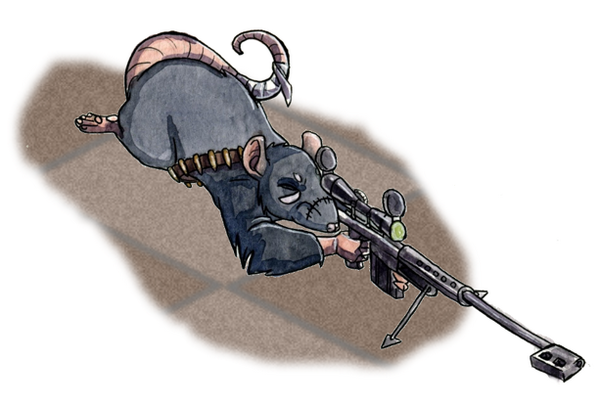 I was wanting to go M1 Garands and Springfield sniper rifles, but I forgot to mention that to the artist, so she game the mice a bit more modern weaponry.
Extra amusing though, because that sniper rifle is longer than the mouse's body.
I visually mocked-up the main menu, but that's not yet in game either: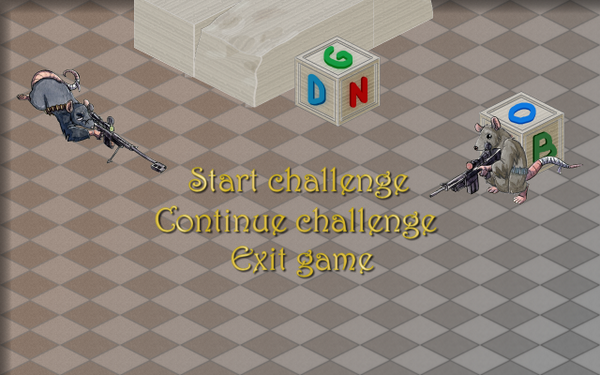 3 days down, 4 days left to go. Oh oh.
Best of luck to all ye other contestants!