Alrighty, here's my entry:
[Download .zip file from Dropbox]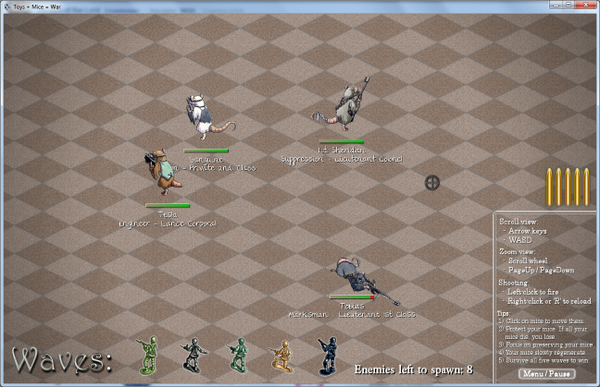 Man, this was really tiring. I had to vastly shift the gameplay mechanics earlier today, to actually get something completed and shipped. Now it's scarcely even the same genre.
Well, I need some sleep. I hope everyone gets some good rest after all this frantic scurrying to meet deadlines. It seems like I wasn't the only one who worked through the night last night.