Menu's and state management added
Entry posted by cozzie ·
1474 views
Just a short update.
Last few nights I've been working on adding the (game) state manager and setting up the menu structure.
Also decided on the name of the game, it'll be 'BooH'
Here's two shots of the menu structure (in progress).
Let me know what you think, I'm personally not happy yet with the new game/ difficulty menu. The controls are clear for the user, but the screen just feels a bit crowded/ chaotic.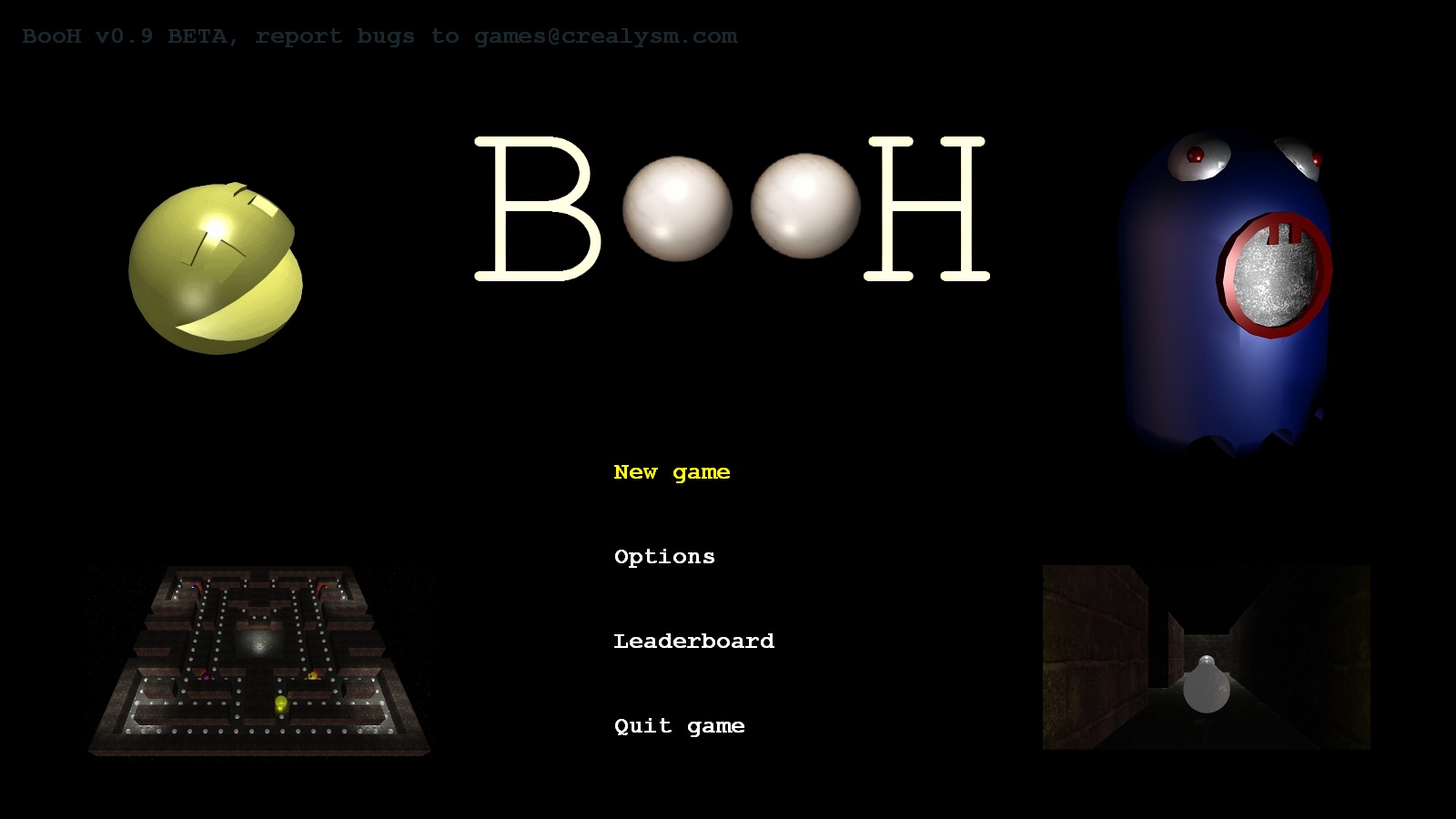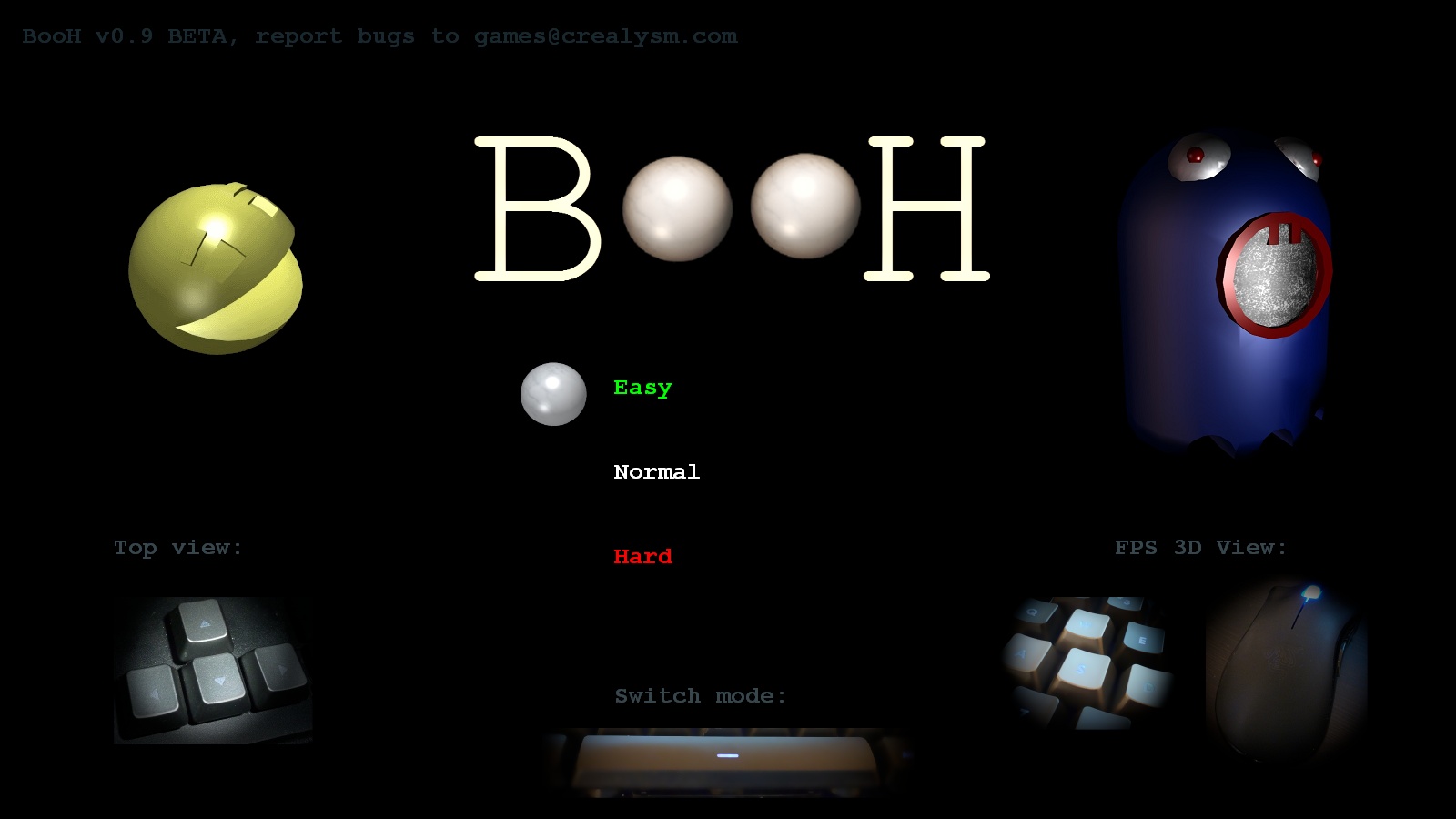 Next things on the do do list;
- add options menu (switching resolution etc.)
- add leaderboard (class, loading, saving, updating etc.)
Will keep you posted, wish me luck