Fluffy Friday #1: Tile appearing
[color=rgb(51,51,51)][font='Trebuchet MS']
More on our IndieDB page

Bite sized news for small stuff. Today: Tile appearing.
[/font][/color]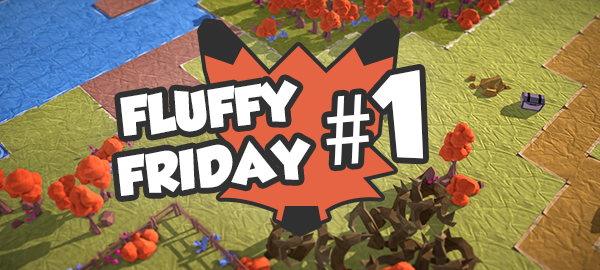 [indent=1][color=rgb(51,51,51)][font='Trebuchet MS']
Today I present you a new kind of post that we will try to do regularly. As an introduction I'll simply say that we have a lot of small juicy stuff to show that would feel lost in a bigger article. It will take the form of a few gifs or pictures and a bite size article. The topics should range from fluffy things to weird but funny glitches and all that stands in between: gameplay shorts, animation tests and so on. Now that it's out of the way, let's continue to...
[/font][/color]



[color=rgb(51,51,51)][font='Trebuchet MS']
Fluffy Friday #1
[/font][/color]
[indent=1][color=rgb(51,51,51)][font='Trebuchet MS']
[color=rgb(51,51,51)][font='Trebuchet MS']During your wandering in the world, you will slowly uncover more and more of it. Akin to a blank page filling up with words. We wanted that event to be enjoyable to watch because it marks progress in the game. So we did something like this:[/font][/color]
[/font][/color]