Camera!!
Entry posted by Gaiiden ·
198 views
Well, I finally got tired of stealing my sister's camera to take pictures - and crappy ones at that. So I got up this morning and shot over to Best Buy to purchase my new digicam. I ended up getting a Sony Cyber-shot with 4.1 megapixels and movie capture. It's like the one my friend Coray has that I used to take pics at GDC after I broke my sister's camera (oops). I liked the Sony camera a lot when I was using it (my sister has a Fujifilm Finepix), so that was one of the reasons I got it. The other was so I could use the Sony memory stick. Since I have a Vaio laptop, I can just pop out the memory stick and pop it in the reader slot on my laptop rather than have to attach the USB cable. Faster too. I've been realizing lately how much I really need a good camera, so many great moments have happened in my life in just the past few months that I wish I had a record of, like being able to take a picture with Jason last nite in addition to the autograph for example. I also want to be able to take pics of my stunt jobs for my portfolio. The camera, by the way, was $250. Makes me wish I had John's $400+ credit [smile]
So what pics have I taken so far? Well, here's a pic of the autograph I got from Jason in case you guys thought I was lying [smile]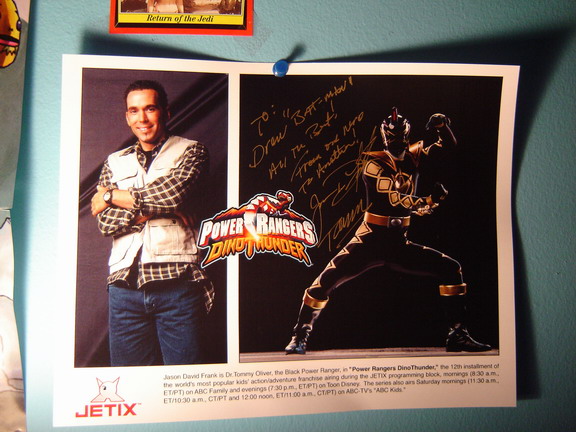 And here are two shots of my desk, cause desk shots are always cool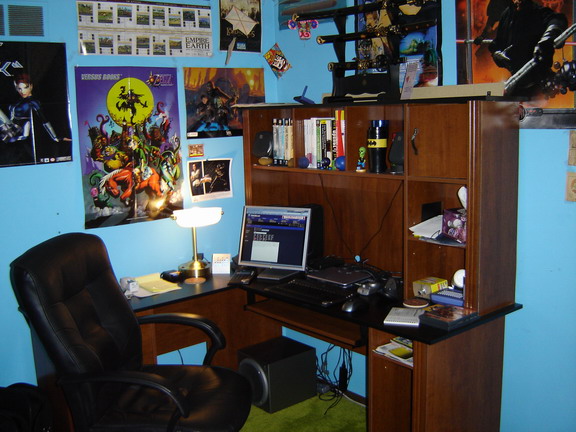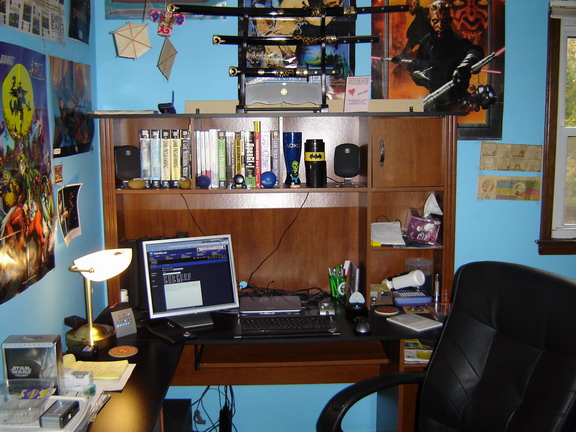 I'm gonna have a lot of fun with this thing [grin]
**NOTE** Brinkster is moving to a new and improved server farm, so these pics will be down from roughly 11pm Sat - 1pm Sun. This goes for the rest of the pics I link to in this journal.