AAAARRRRRRGHHHH!!!!!
Entry posted by Gaiiden ·
205 views
"NOOOOOOOOOOOOO!!!!! BASTAAAARRRDSS!!"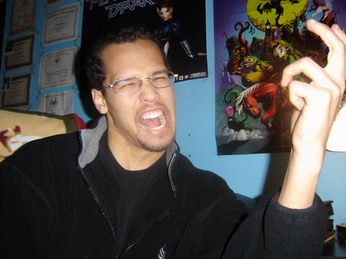 So I checked online for the order status of my new laptop and it seems the 256MB memory sticks they need for my model (I'm having two sticks to make 512MB) is on back order with no project ship date as of yet. The projected ship date for the laptop is the 10th! Arrrgh!! I placed the order on the 31st of Dec! Luckily I have the 2-3 day shipping option, so once it finally ships I won't have to wait like another week for it to actually get here. But still...
[bawling]