Well okay, not
too
oldschool. I popped in my SimCity 4 CD last night - the first game installed on my new comp - and spent a while getting back into it. It's actually pretty cool in that a lot of the games I played like two or three years ago I played on a crappy computer that could barely handle them. I put up with the crappy framerates because they were all awesome games that I really wanted to play. I remember playing GTA III at what must have been like... 6fps? No joke! On an old TNT2 [smile] But it was still awesome!! Now I have a system that's finally able to handle these old games with all the bells and whistles turned on, and so when I go back to play them, it's almost like a whole new experience! How awesome is that? At least this'll keep me from sinking money into new games for a while.
---
So the IGF interviews have started going up as part of our Pre GDC coverage. Whoo hoo! I've already got 4 in the bag, but that's merely a dent in the 20 entrants. 2 aren't being done by me, I'm doing 1 tomorrow, and I'm currently scheduling 4 more. So almost half way done [smile] I'm definetly going to cover everyone this year. Last year kinda threw my game off because I wasn't ready for them to announce 20 finalists, but this year I'm prepped and ready. So if you're a finalist reading this and haven't gotten an email from me or someone at GDNet yet, you will soon.
---
As I said in an earlier entry, I got my KDS CD Tower and set it up next to my desk. I went to install the software after downloading it off KDS' site but it seems the installer is 16-bit. Huh? Oh well. I emailed KDS support about it but the email got bounced back. No biggie tho - the tower has manual operation. You just punch in the tray number you want and it pops it out for you. I set up an Excel spreadsheet so I know what CD is in what slot, and I also included any CD Key information as well. Easy as that. The one thing I am a bit pissed about is that I bought a USB cable that I don't have to use, and it was the wrong type of cable to boot. Some tech geek I am [embarrass]
Anyways here's a shot: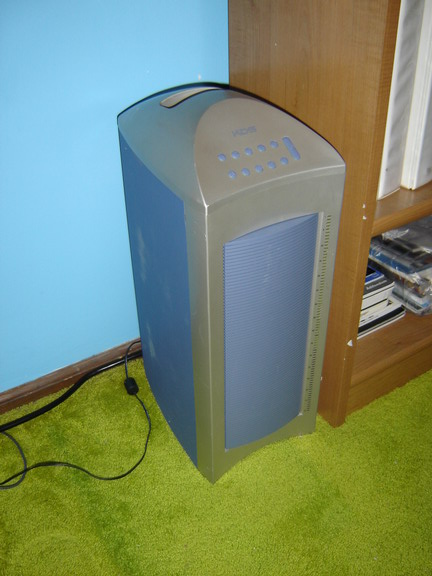 And here's one showing the status lights that let you know if the tray holds a CD or not: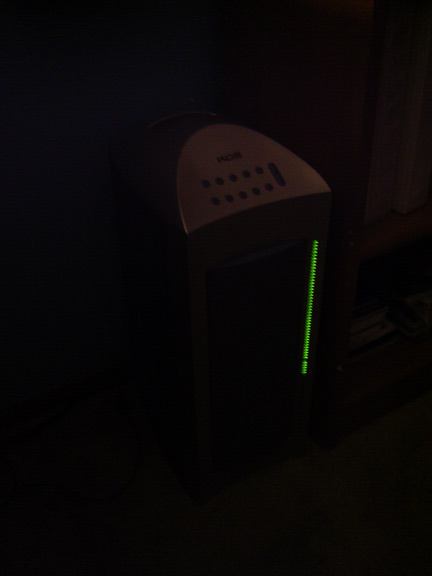 Me like [smile] I'll definetly be buying another one off Ebay when I fill this one up.