Blastoids now has a
showcase entry
. There's a lot wrong with the game and I'd like to fix it up someday when I have the time. It has been released now though, so that's a good thing.

[SoundEffects]Pew Pew Pew Pew[/SoundEffects]
The
GDNet Toronto
IGDA Meeting
is being held today at the CBC Building. A bunch of IGDA members will be showcasing their own personal and collaborated projects to the whole chapter. I think some of the stuff will be pretty neat considering the number of professional members are apart of the chapter. I would show Blastoids at the meeting, but think it's just too primative. If it was done in DirectX, I might have considered it. In other news, if any of you live in Toronto and arn't part of GDNet Toronto, please let me know.
One of my friends said that their mom's computer stopped working so I'm going over there today to see if I can fix it. I've loaded a CD full of anti-spyware/virus programs like Ad-Aware, Microsoft's Anti-Spyware, McAfee Virus Scan, FireFox, etc, along with my Windows SP2 CD and a bunch of other stuff. You never know what kind of crap people get on their computer when they don't know how to use the internet correctly.
Random Interest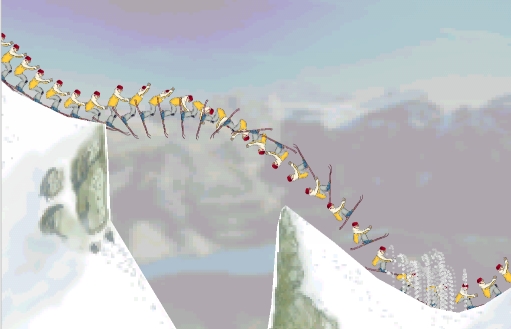 Click Image