Thanks to frostburn from
#GameDev
helping me realize that memory needs to be allocated before written into,
Tao.PhysFs
is now complete. I've uploaded it to the
Tao Framework
SVN and everything is good to go. Take a
look at the source
.
Oli has done some pretty
awesome stuff
with
GameMonkey script
lately, including
gmSDL
, GameMonkey bindings to SDL. I'm really going to have to try that scripting language out one day. I've been fooling around a bit with
IronPython
, but I doubt it runs with Mono. Anyone else have any experience with embedded scripting languages?
OdeDotNet
As you may know, I teamed up with Terry of Tao.Ode to put together object oriented bindings to the Tao.Ode project. Although it's still a very young project and not very functional yet, we put together a website:
OdeDotNet
hosted over at
SourceForge
.
A number of things don't work within the library including collision and some bugs when it comes to the garbage collector. But there are in fact two working examples so far:
Basic
and
BodiesAndJoints
. Seeing the BodiesAndJoints example in action is pretty neat. The library isn't truly functional yet and we'll get around to finishing it up later on. The problem is that Tao.Ode has some troubles with the unmanaged collision joint callbacks. Once that is figured out, implementing correct collisions into OdeDotNet should be a breeze.
Random Interest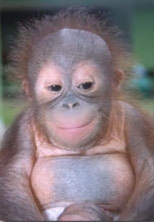 I want one.