However, if there is an object in the middle, pathing should sort of "blob" around that object. The character can always move 'x' distance, but that distance does not have to be in a straight line, so they can move to the corner of the object then use their remaining distance to move around it, which is why it should show a blobbing effect.
Anyway, if that wasn't clear enough, this is what the effect should look like: (yes, I drew this in paint lol)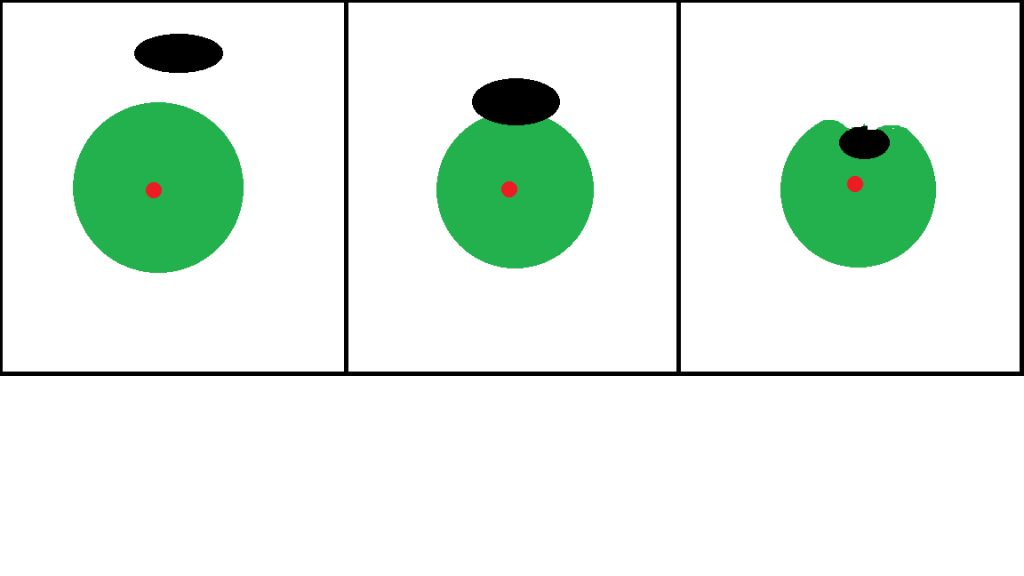 Red: Character

Green: Movement Area

Black: Obstacle

Left shows the obstacle completely out of the way, middle shows the obstacle partially in the way, and right shows the obstacle completely in the way with the "blob" effect.

Assuming I have a 2D array of pixel perfect collision information, how would I generate this effect? Or maybe I should abandon this method and go about it some completely different way?

I'm developing a game that requires some advanced(?) path detection. It is a 2D, top down, turn based game and when the user activates a character, all eligible move positions should be highlighted. So, if they activate their character and no obstacles are around, it should display a circle. If there is an object at the edge of the circle, it should look like the middle picture.