Son of Nor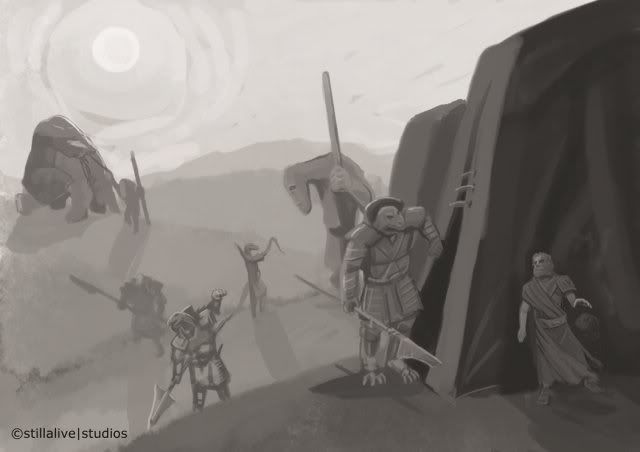 Short game description

"Son of Nor" (SON) is a 3rd person Fantasy RPG. It's a mage-only RPG, which plays mainly in the desert and its main focus lies on being as dynamic as possible. You cannot just move objects arbitrarily around, but you can alter your environment. You can change the terrain via terraforming magic, and you can summon spells that can be combined in a very intuitive, innovative way. It's easy to learn and simple to control, however there are so many things you can do that it can be quite difficult to master.

The game itself supports single and multiplayer modes. You can play via LAN, Internet or locally on splitscreen using controllers. There will be a variety of different play modes, from simple death-matches to cooperative invasion which can be thought of as a tower-defense-like-mode.
The first version of Son of Nor is going to be released around Q4 2012 supporting both the single and multiplayer arena modes described above. Afterwards an addon to the game is planned, which will add a singleplayer and coop-storyline. The story itself and the entire universe of SON are mostly done already.
http://www.youtube.com/watch?v=PNLUxwj7dZ8
Key features

- Revolutionary and innovative magic system
- Terraforming (levels can be modified in-game[permanently])
- No HUD: all relevant information is provided in an intuitive and "natural" way
- Variety of arena-modes (coop-modes inclusive!)
- Split-screen for up to 4 players on a single PC
- Multiplayer-mode via LAN and internet up to 8 players
- Multiplayer coop "campaign"
Release

Q4 2012 via Steam, Desura, etc.

Platform

Windows and MacOS.

Price

Between 10€ and 15€
Contact Us

If you want to get in touch with us send an email to info@stillalive-studios.com
and be sure to keep up with us for regular news and updates via

@sasGames