Over the last few months we've been busy working on our latest iOS Unity game "Mad Dash - Canyon Run". It's now just been released on iTunes.
"Mad Dash - Canyon Run" is a side-scrolling runner in a spaghetti western inspired setting. The game features the diminutive Pazzo, a not-so-villainous outlaw who's been duped by the dastardly bandits from the "Nine Spades" gang. The game is not so much about how far you can run, but rather the spectacular mayhem you leave in your wake as Pazzo hurtles towards his inevitable demise.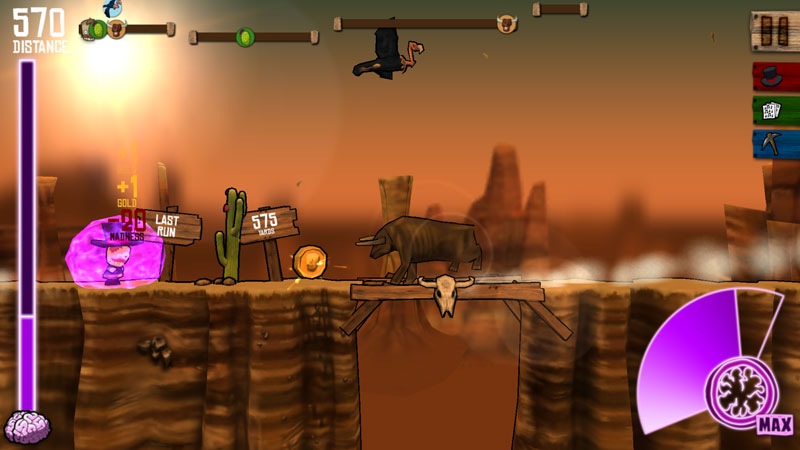 Our take on the runner genre is that the player has a mechanic that makes them indestructible for a short period but rapidly increases their speed. To this we've also added skills that the player manually controls to help increase their survivability. There is also gear that can be equipped which enhances player skills and traits.
For those interested about the development process here are a few factoids:
- We are three dudes (1 programmer, 1 artist/animator, 1 generalist (code/art/sound.. etc),
- Started in Dec 2011 working on the project part-time, so probably 2 months full-time development,
- Original music inspired by the legendary spaghetti western scores of Ennio Morricone.
The app is FREE, so we would love to hear your responses to the game.
Here is the iTunes page:
http://itunes.apple....68563?ls=1&mt=8
Teaser Trailer, focusing on the customisable gear aspect:
http://www.youtube.com/watch?v=TevVJvCavOk
The game has a mini-site here:
http://www.awshub.com/game/maddash/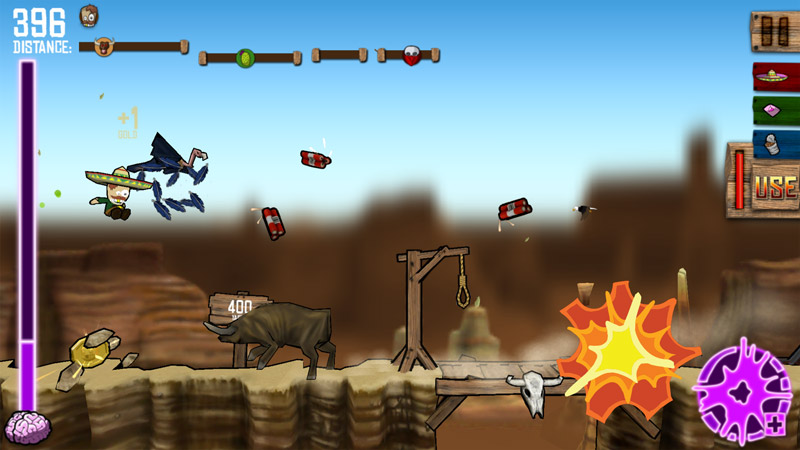 Hi Fellow Game Developers,