You can play the game at
https://apps.facebook.com/paper-soccer/
If you haven't heard of paper-soccer before, be sure to check how to play.
A (promotional) screenshot of the game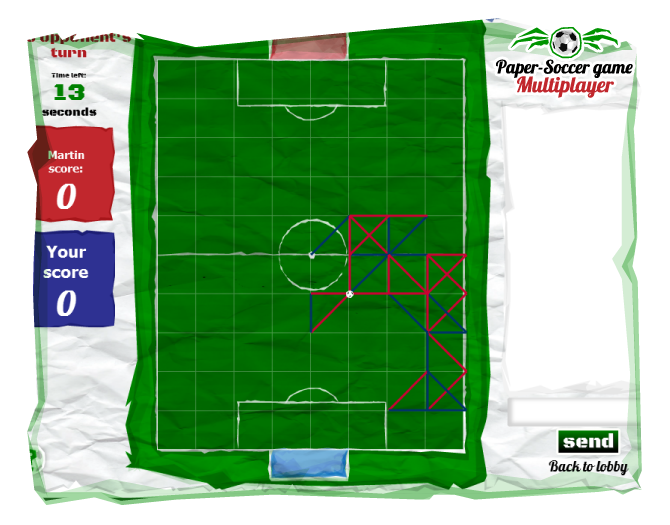 Multiplayer paper-soccer is a HTML5 remake of classical pen-and-paper game ported to Facebook. The game is relevantly simple, yet fun. We spent most of breaks (and loads on paper) in school playing it.