The story begins when a spaceship crashes in the jungle somewhere in Amazon, Brazil. The poor little alien, alone in the jungle needs a new spaceship to catch up with his fellows on the way home.
The player needs to get ready their running and jumping skills, because there will be lot of tasks to do. Animals inhabiting the jungle aren't friendly thus keen reflexes are the best weapon, and there are dozens of missions to complete, achievements to unlock, and friends to beat on the online leaderboards. Plethora of power-ups is ready for the little alien dude to utilize, friendly animals to ride, and of course some cool alien technology is ready to be used.
The controls are very easy to learn. In the iOS version, the player needs to tap to jump and touch anywhere on screen to control the movement. In the upcoming Mac version the whole gameplay can be controlled with just the mouse.
Game features:
- Incredible easy to learn controls
- A lot of items, power-ups and other gadgets to utilize
- Various jungle animals to avoid or knock down
- Many ranks to achieve
- Dozens of missions to complete
- Treasures for big coin bonuses
- Friendly animals to ride/fly with
- Plenty of achievements to unlock
- Online leaderboards to compete against friends
- Crisp and clean graphics with a nice jungle experience
- Unlimited hours of playtime
App Store Link:
http://itunes.apple....98850?ls=1&mt=8
Website Link:
http://rapidturtlega...junglehaste.php
Screenshots: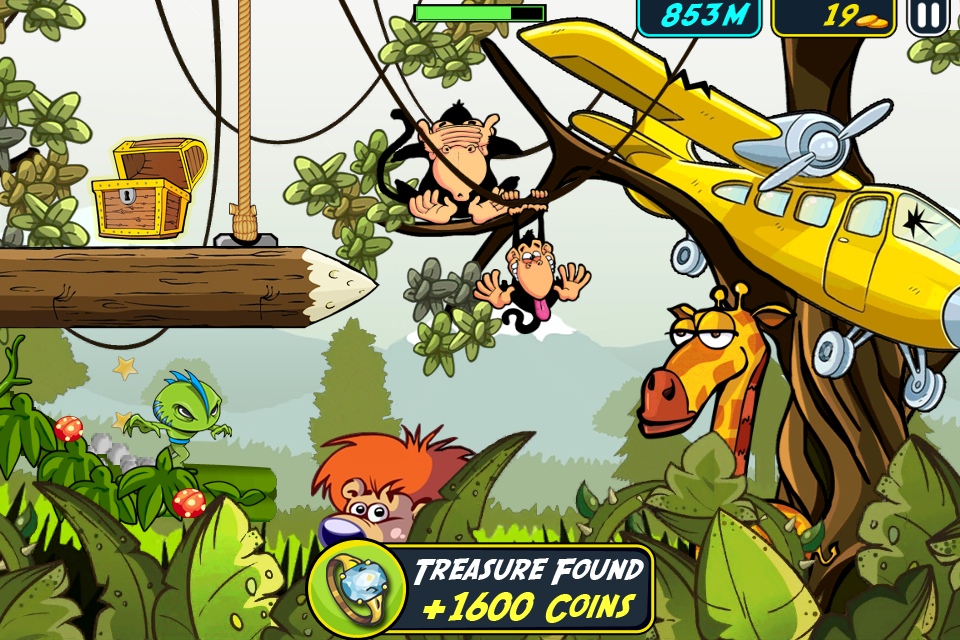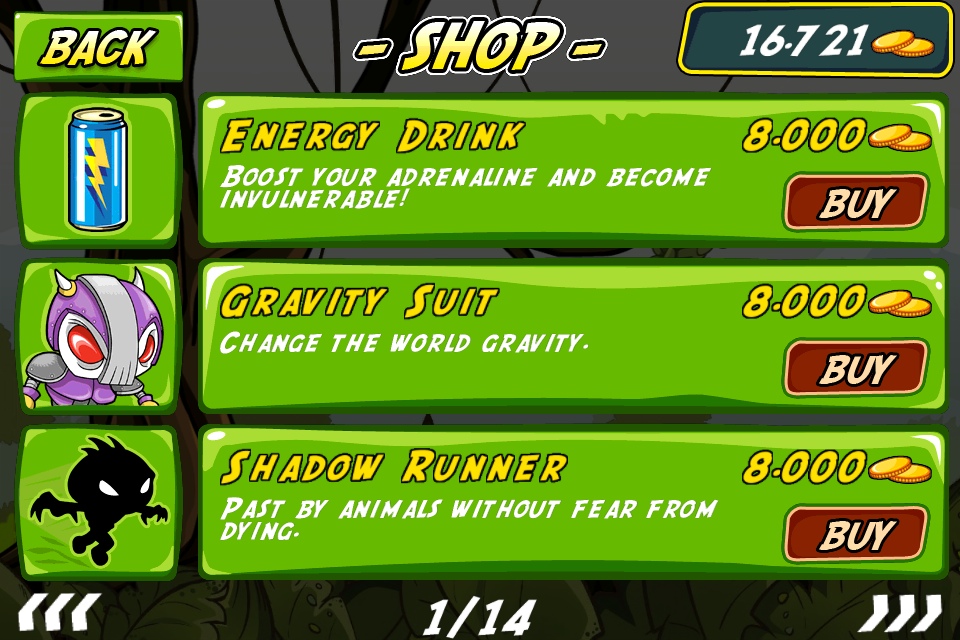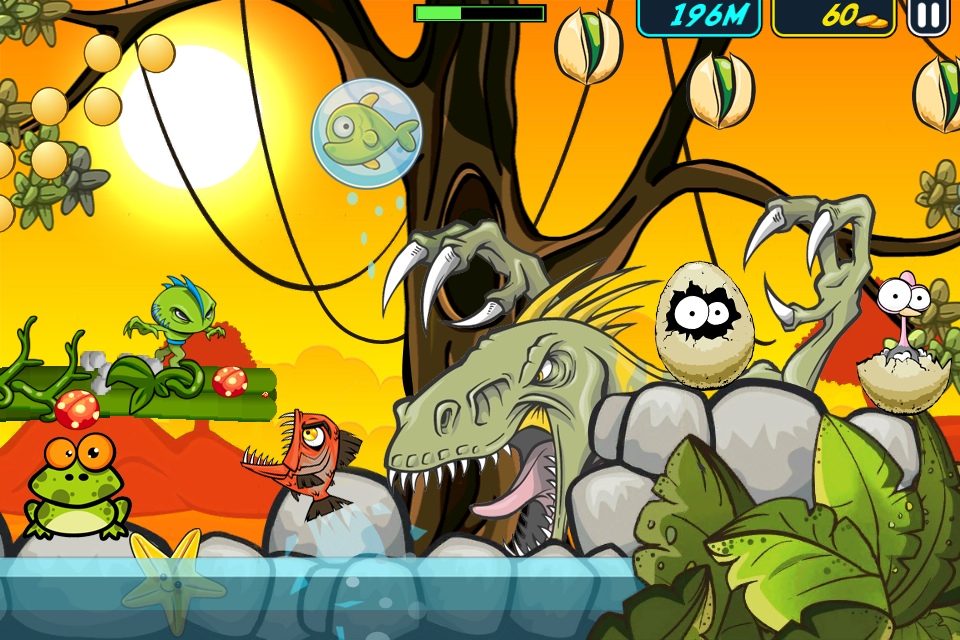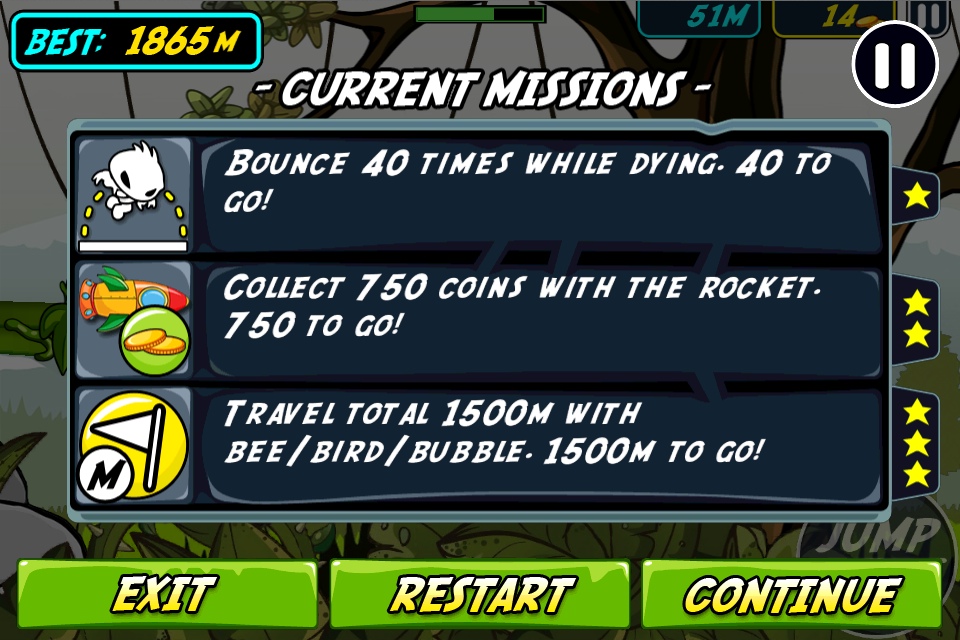 Rapid Turtle Games is pleased to announce the release of Jungle Haste a jump and run game with endless arcade action for iOS devices. Help the little alien guy to survive in the jungle and to return home.