I am working on making a Top-Down Shooter Clone in Java. After an hour or so, I was able to figure how to position the ship's projectile which is a laser relative to the direction of the ship's sprite. Problem is, if I move the ship, the projectile follows relative to the ship direction when I move the ship. As you can see this is a problem because the laser should be moving independently regardless of where the ship is when it is fired.
Here's the code which presents my problem:
Here's the picture mainly to prove I have a working game(the ship can move with left and right arrows keys and fire a projectile with z button!):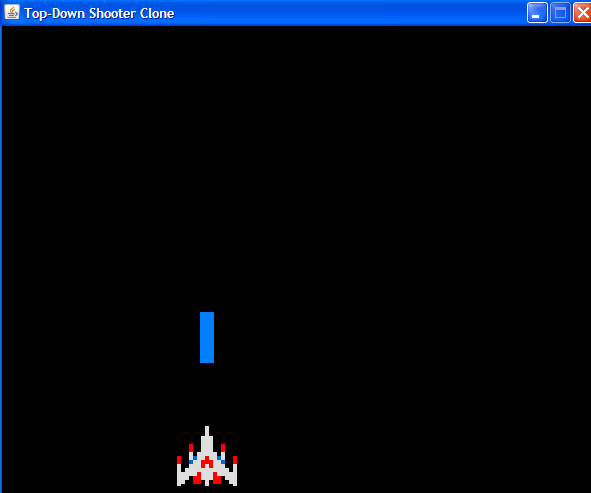 Edited by warnexus, 06 January 2013 - 09:40 PM.