Pulse Shift is first person puzzle platformer. Game contains 50 levels in 7 different
theme styles. Each of the chapters brings some new game objects, new
ability and new music. Each level has one hidden bonus. Collecting all
bonuses in chapter unlocks a bonus level. In total 7 additional
bonus levels. During playing player can control gravity and time. Goal
is getting to the rotation arrow. Game was designed to bring something
new in every chapter. So you will be jumping, looking for the right way,
collecting keys, solving puzzles and probably rewinding time.
Available at : http://www.desura.com/games/pulse-shift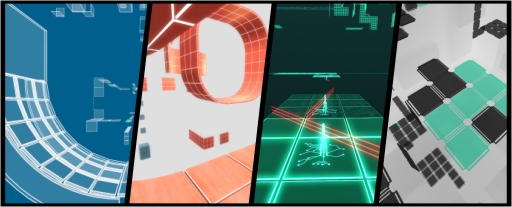 Trailer :