I have an issue trying to render objects.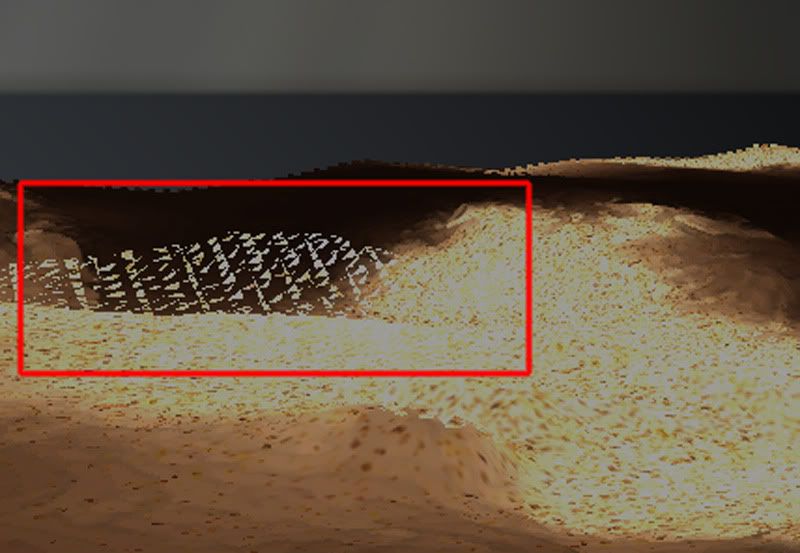 As you can see the object in question is the terrain, it's one solid mesh, part of a siplay list added in immediate mode. Parts of the terrain that overlap itself are rendered partially and you can clearly see the terrain behind the hill in the image.
I've tried different combintations of culling faces and depth testing, but nothing seems to work.