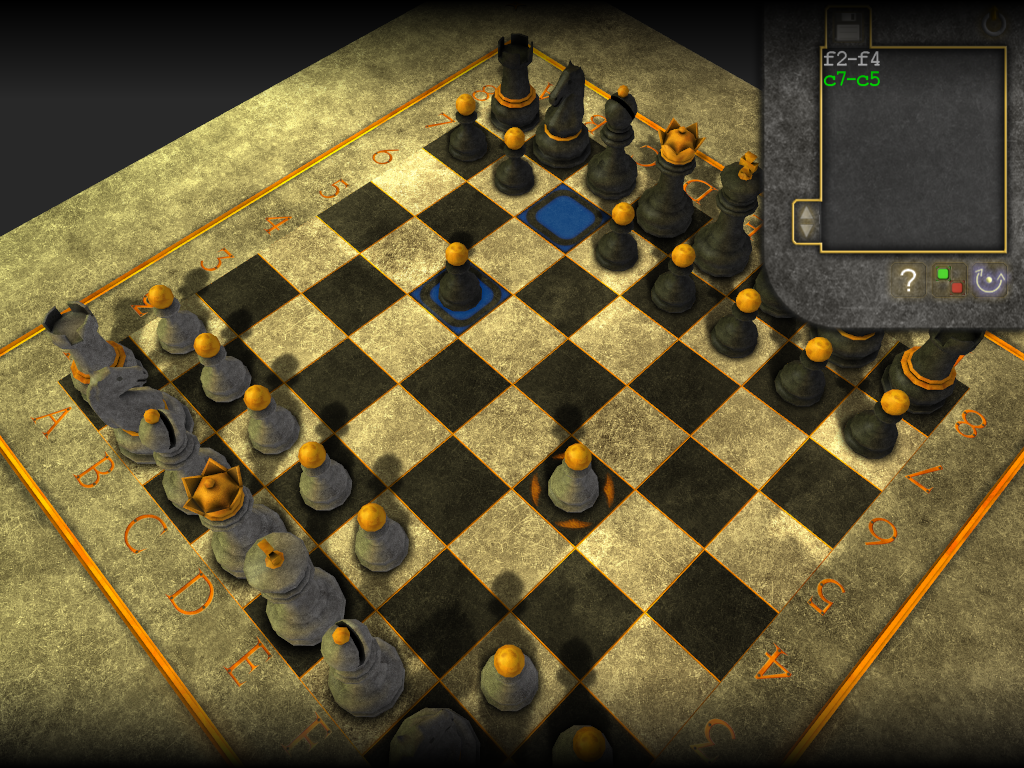 Not long ago, i finished my game and i want to post it for everyone
and everywhere for free, so anyone who wants to play in this game may
just download the game and play. I'm not a good chess player, but i love
gamedev and i tried to make a beautiful chess game in the first place.
Game name is Stone Chess, and the last version is 1.01. You can download
the game from many trackers, and if you want, you can upload the game
in other trackers
//-----------------------------------------------------------------------
Download link: http://depositfiles.com/files/cpirqp1g0
//-----------------------------------------------------------------------
Game description:
Computer chess developed in the stone classic style. In the game you
can play against the computer, which has five levels of difficulty. You
can play against another person, either on the same computer or over a
network. Also, the game can get advice from your PC to the very best
step to be thought through by 3-7 steps ahead. To make the game more
interesting, you can also enable safe and unsafe positions on the board.
Was recently added to the classical time control, with which you can
play for a while at 5, 10, 15, 30, 45, 60, 90 and 120 minutes. The
gameplay can be saved, then completely renew and play again, well
maintained game statistics, the number of strumming parties nudach wins
and the game on the network is also included in the statistics. In
addition to the Russian language can be changed even in English.