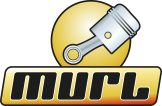 We just released the beta version of our cross platform multimedia framework Murl Engine and we are looking for some
developers who want to give it a try - its free.
The Murl Engine is a lightweight C++ multimedia framework for cross platform development of games and multimedia related apps.
The public beta version is now online and can be downloaded for free from our website http://murlengine.com.

Technically, the Murl Framework is a time-based scene graph framework. It supports the target platforms Android, iOS (iPhone/iPad/iPod),
Windows and Mac OSX. Later this year we will add support for Linux and Windows RT. The main focus during development was openness
and flexibility. The existing monolithic black-box game engines were – for our taste – too cumbersome, too inflexible and too much restrictive.
Therefore we started to develop a lightweight and flexible solution, which we can fast and easily try ideas with and which is also suitable
for productive use.

A large part of the framework is delivered with source code, making customization and enhancements easy. The framework can be used
completely for free – even for commercial development. The only restriction is a short notification overlay showing a short
"powered by Murl-Engine" notification on application start. Optionally other licenses without the notification are available for a fee.
To start the development only the Multimedia Framework and an IDE like Visual Studio for Windows Computers or Xcode for OSX Computers is necessary.
The screenshots above are all taken from demos created with the Murl Engine.

An early version of the Murl Engine has been used to develop the game "Crazy Rings" together with Cervo Media.
The game is available in all major app stores, won the Best App Ever Award in the category Best Family Game 2011
and has been nominated by the German Developer Award 2011 in the categories "Best Mobile Game" and "Best Handheld Game".
A free version of the game is available on every platform.