I wanted to point out a free massive open online course (MOOC) I've been working on the past half year (happily, my full-time job until April): Interactive 3D Graphics, run by Udacity. I thought it would be useful to beginners, so here goes.
Elevator summary: it's based on three.js, which in turn calls WebGL. The focus of the course is teaching a firm foundation in the basic principles and practices in real-time rendering (and a bit of animation). three.js is a good aid for this goal, but is not the point of the course. Units are self-paced, and are a mix of short YouTube lectures, demos, questions, and in-browser programming exercises. The course time commitment is probably equivalent to perhaps 8 weeks of college work, but you can skip lessons if you already know the area. It's free, so it's easy to sign up; 19,000 people have signed up so far, I expect about 10% to finish.
Some other features: the first half of the course is out, the second half will launch on May 1; all the course materials and code are online for download; there's a contest for people who want to work on further projects.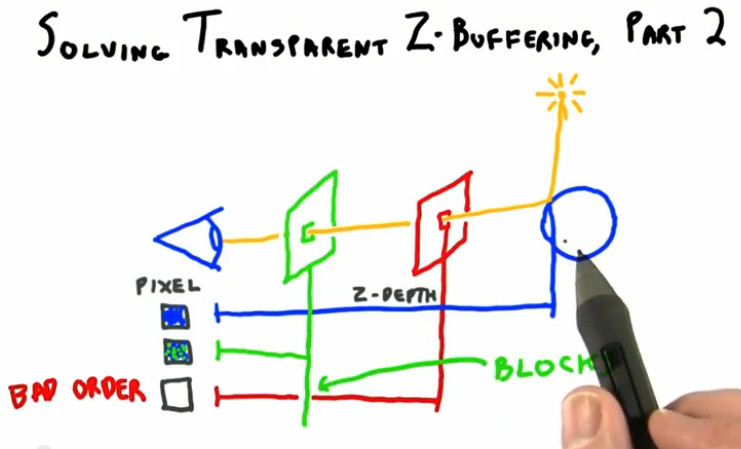 Edited by Eric Haines, 21 March 2013 - 07:29 AM.