I've been working on a new RPG game for iOS and Android. Here's some art I've been messing around with the past few days. Please let me know what you think of it!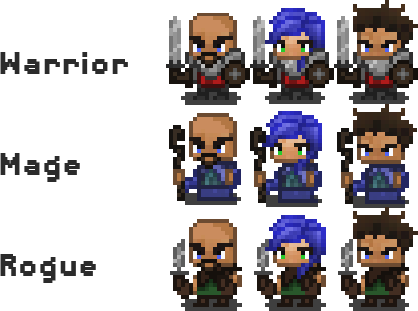 The game will feature a ton of characters to unlock that can be a part of a "class tree" as shown below. I plan on adding more obscure class trees that can include classes like a Bard or a Monk.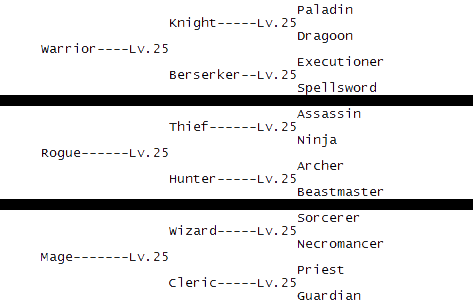 Each class will have 6 unique skills that a character can choose from, and each character during combat will only be able to have 3 active skills at a time. Characters will be able to achieve up to level 99 in each class, becoming more powerful and unlocking achievements. I plan on including a merchant that can provide gear upgrades, too.
Here is a VERY ROUGH concept of the gameplay.
Please share your thoughts! I'd love to hear your take on this class system and any pointers or criticisms you may have.