Hello!
I'm creating a JRPG using C# and now I'm trying to design an event manager system.
I will start far.
My favorite games are Legend Of Mana and FF VIII. Here some screens.
Legend Of Mana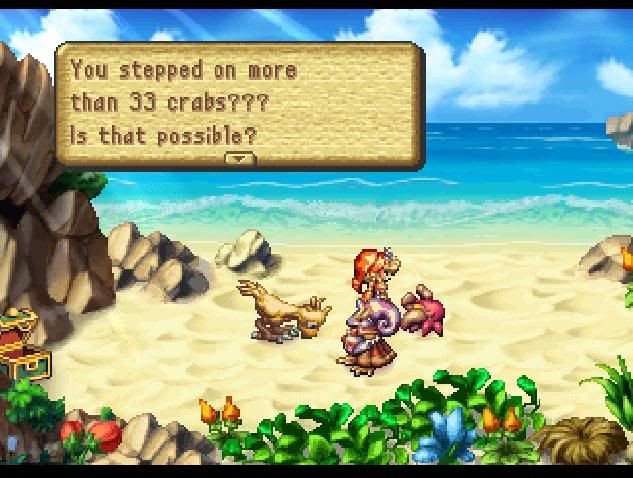 With my friend we are trying to create an extensible well-designed system for controlling game events.
I have read some articles here with search query "game scripts", "game events" and so on.
And I've found a good solution - Event manager, which can subscribe and unsubscribe on game events.
This event manager we will use for dialogs, cutscenes and game quests. We are planing a various unlinear dialogs.
But I haven't got a full image of this manager in my imagination.
I can't catch the moment of event changing, cutscene animations, chains of events and etc.
Please, give me some articles, tips, views about this problem and how "grown" programmers do this game modules
Thanks in advance,
Denis