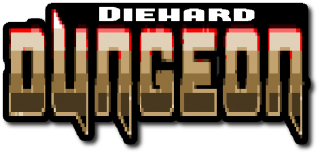 Hey guys! I just recently finished composing the soundtrack for Diehard Dungeon by Tricktale and I'm sharing it here for all to listen to.
I had a blast composing it and made a good friend doing so. I also learned a few new tricks and overall an awesome experience with new tools and instruments.
You can get the game and follow updates/info here:
The Game!
The game itself has been around quite a few months but in the last few days has had some major overhauls and features implemented. A download link for the game's soundtrack should be up within a couple of weeks, if not, I give you the permission to bug me about it.
Any feedback whatsoever is welcome as always!
Cheers!