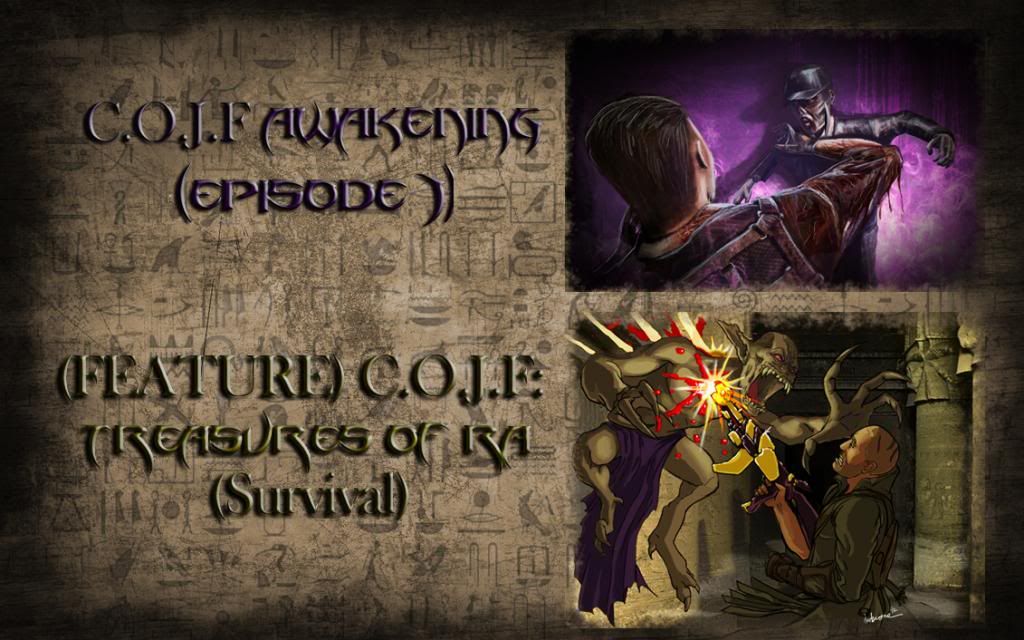 Face Book Page: Dark Phantom Studios
Indie DB Page: Revelations: The Chronicles of Jericho Fox
Kick Starter Project: http://www.kickstarter.com/projects/...of-jericho-fox
Game Level Setup
Nigel's Corporation Building is the first episode of Revelations: The Chronicles of Jericho Fox, taking place in 1912 London. Jericho Fox (the player) has arrived to Nigel's office on the 20th floor to give the urn of Osiris and the urn of Horus, which he has stolen from the temple of Horus to his employer Nigel Waitfeild. After Jericho and Nigel have made an agreement for the jewel to be his payment instead of money, Nigel accidentally reads the magical incantation on the back of the urn of Osiris and releases Seth Egyptian god of Chaos from his eternal prison. Jericho must now escape the building before Seth's essence consumes the entire building, the people inside, and him along with it.
Primary Player Focus
The primary focus of the first playable is for the player to escape the building while evading dangerous obstacles, fighting off human corpses that are possessed and avoiding Seth's essence, which is consuming the entire building and everyone inside. The player must go through six floors (10th Floor to the 5th Floor) and adapt to the changing environment that is occurring on each floor. The player will have a crowbar as a weapon, no accessories, and a few health-packs to aid them. They only have Jericho Fox's caution and paranoia to give hints and directions to progress through each floor.
Primary Player Focus
Present day Jericho Fox (The Player) will have to manage his time while dodging and or temporarily defeating all the Demon corpses to retrieve the 5 treasures of RA out of the temple while using the power-ups and rewards wisely.
Level Goal
-To get all treasures out of the temple and onto the boat before time runs out.
Level Game Play Mechanics in a 3D Construct. [Virtual World Environment]
(a) Core Mechanics
- The player must go against a non-stop army of Demon Corpses, and retrieve 5 treasures from the 1st Pylon of the Temple of Ra, and take them to his/her boat one at a time.
(b) Other Mechanics
- Close and long Range combat
Level Look and Feel
Location: - Ancient Wawat (or the legendary Ybsambul) in Nubia. Mid-day Setting with The temple visuals exactly like the references found for it keeping it close to a realistic.
CURRENT PROJECTS WE'RE WORKING ON
The current projects we are working on are Revelations: C.O.J.F: Awakening (Episode 1) and Revelations: C.O.J.F: Treasures of Ra (Survival Feature) both are currently in Prototype Stage and we are progressing towards our First Playable. A playable alpha release soon as possible and the game will run on Windows, and will be Downloadable once we have our server set up.
We will do our best to have C.O.J.F (Episode 1) done by the end of this year. We are currently finding opportunities for side funding to progress in our production schedule meaning, better software, equipment, and time to focus fully on this project. With regular updates, and we will begin work in progress on our next project.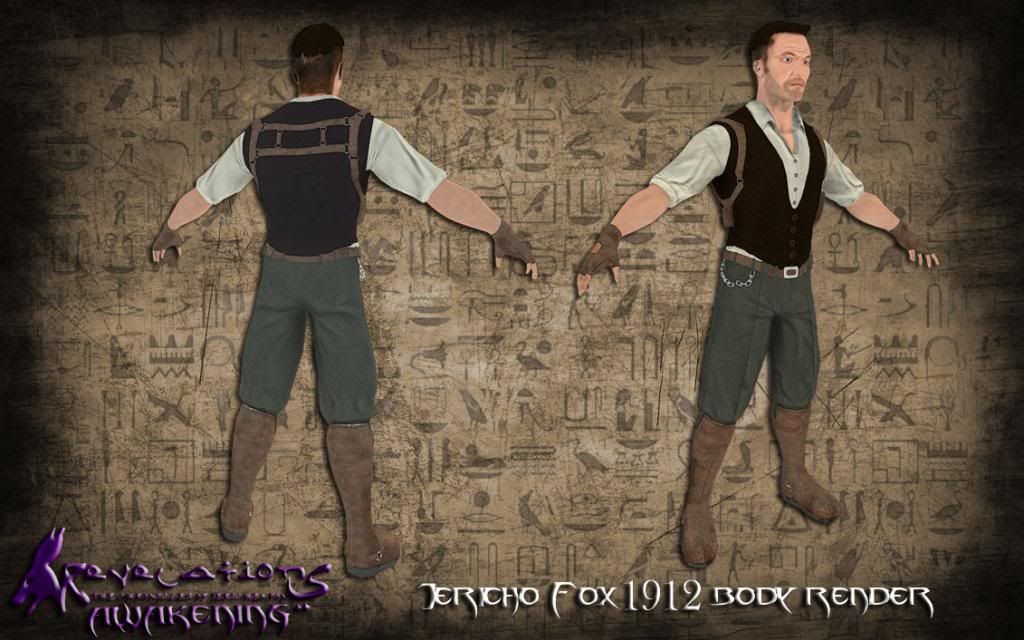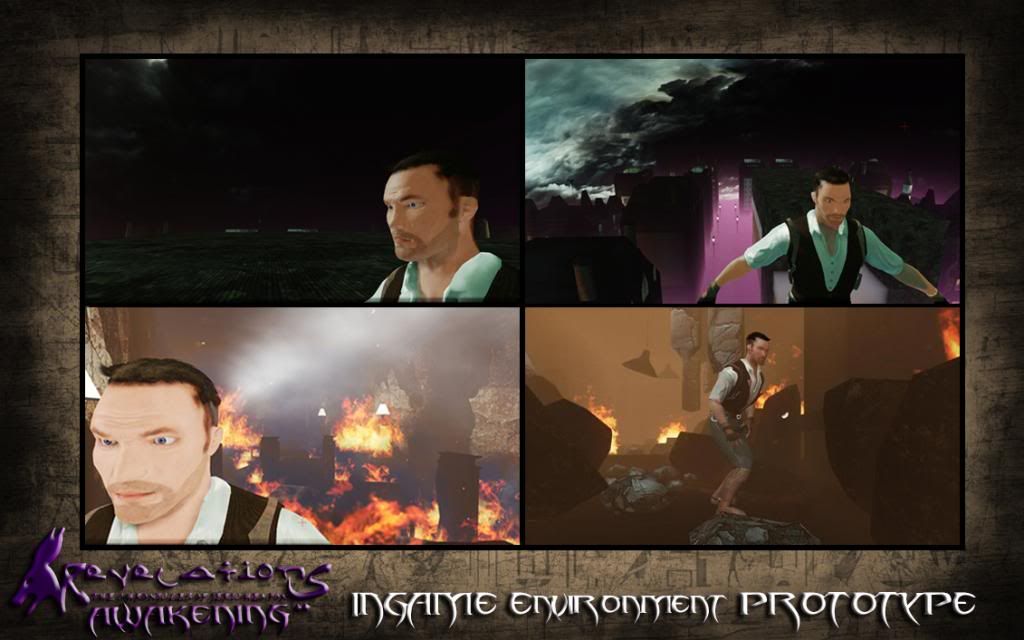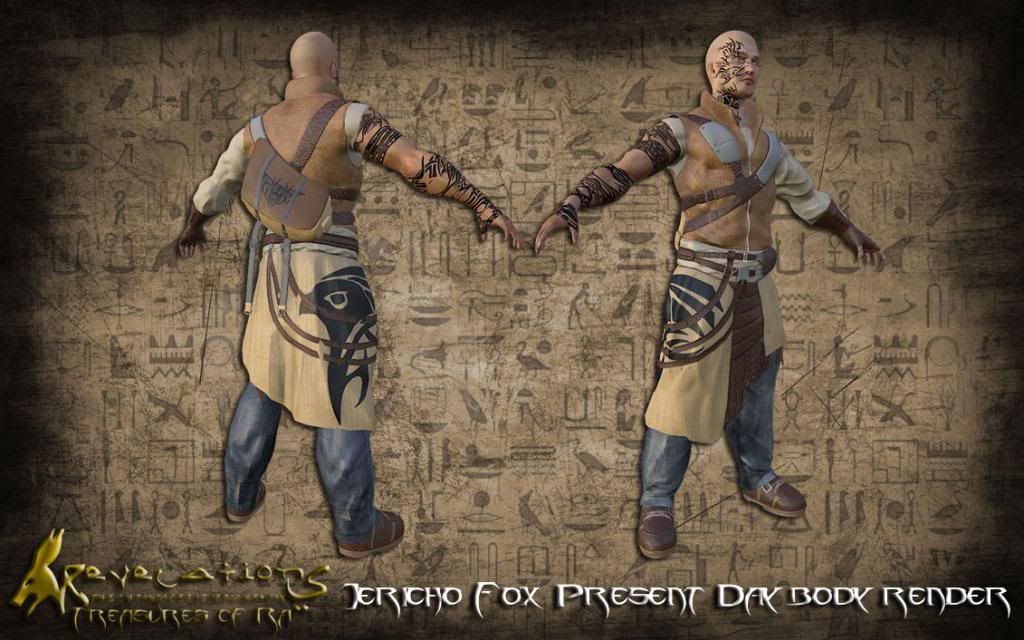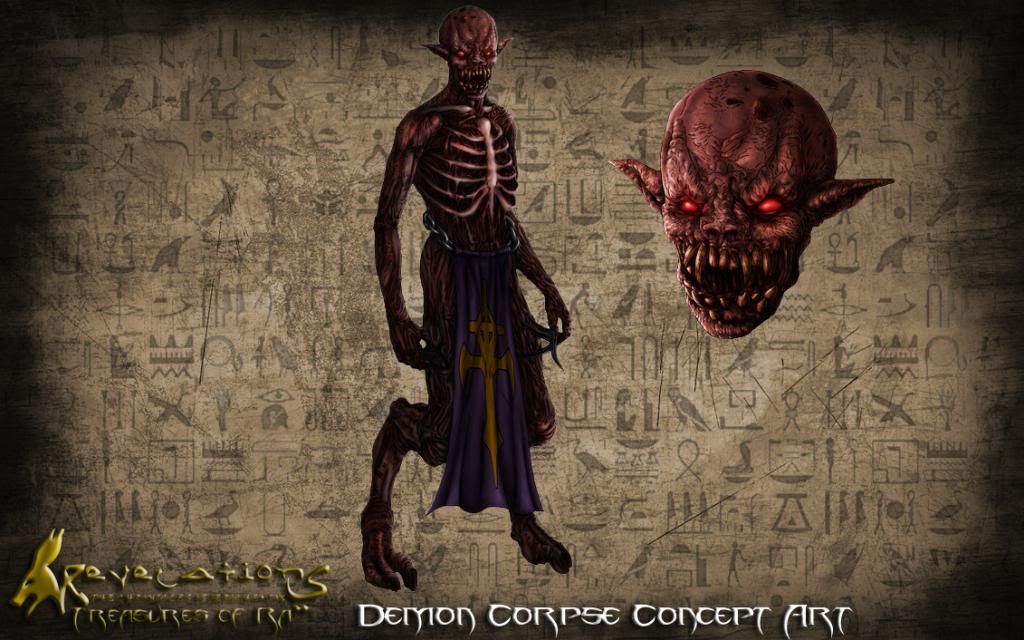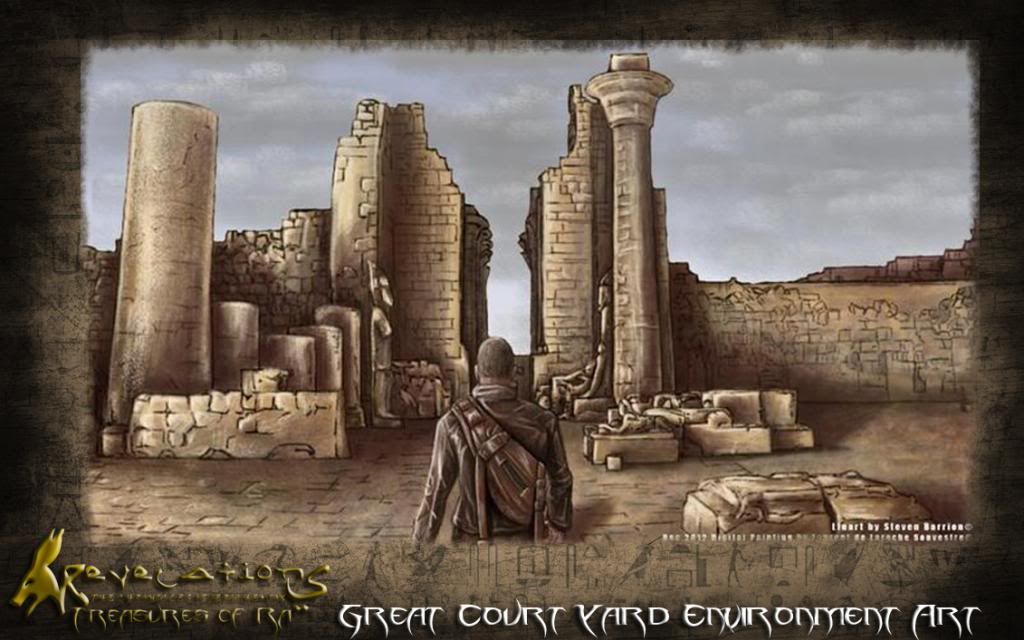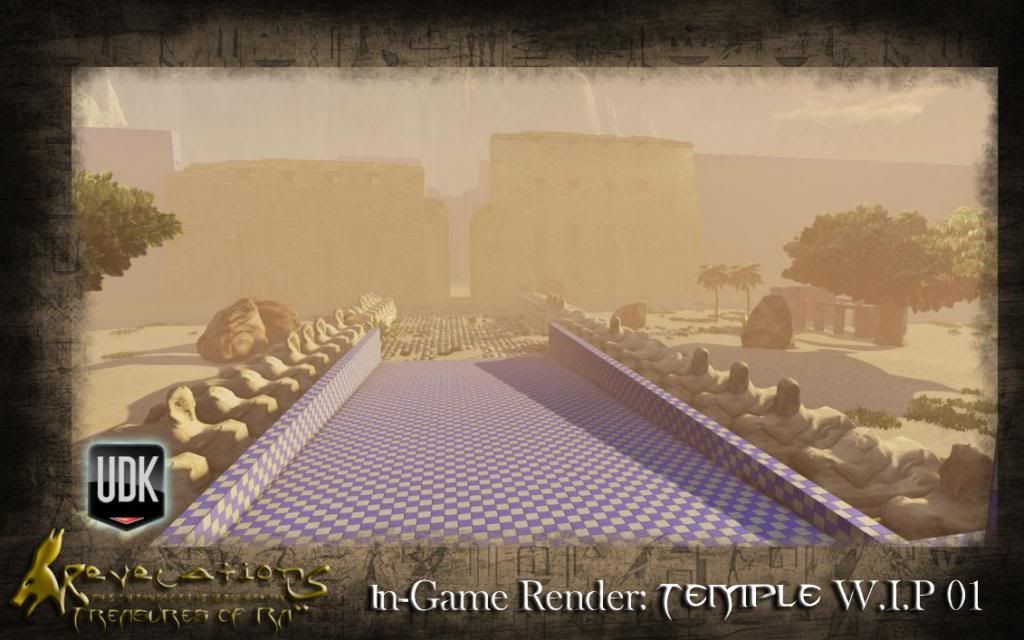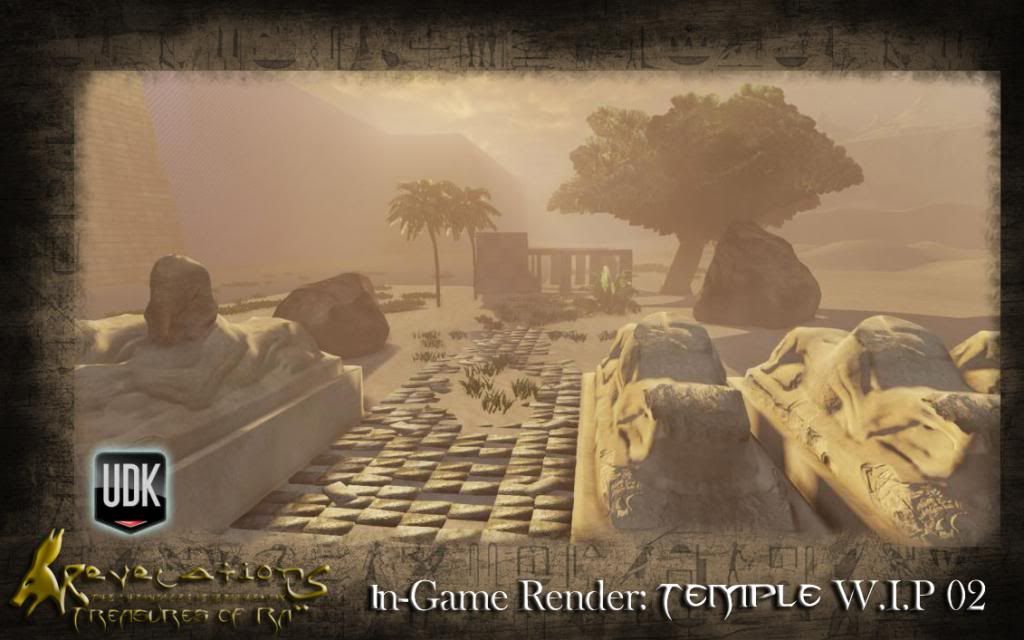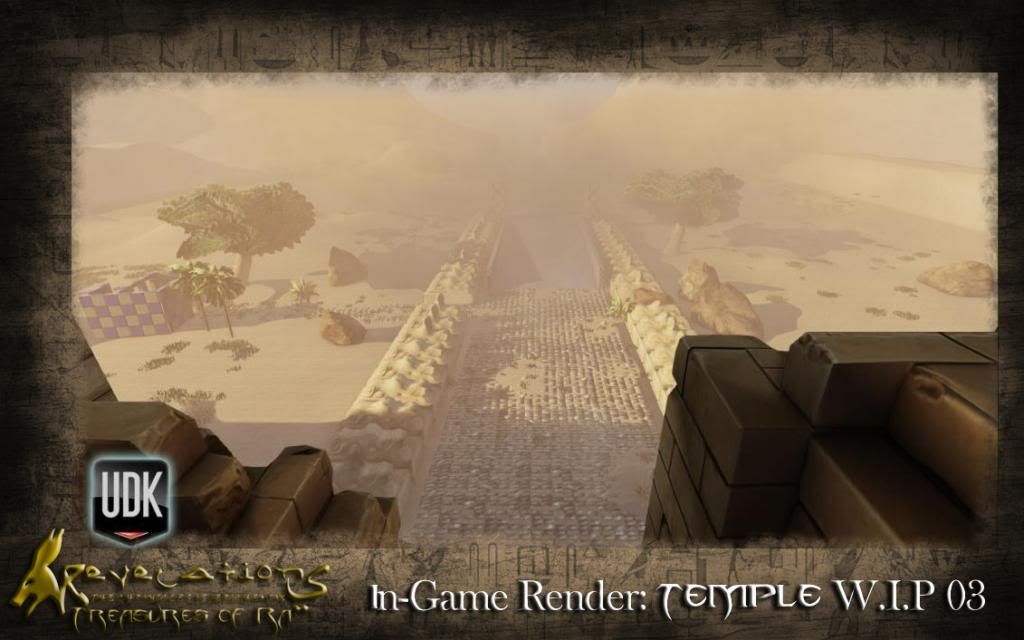 PLAYABLE PROTOTYPE COMING SOON!!
We are putting all our skills into our production. A playable prototype will be ready very soon, and we are going to promote this especially to our fans who listed with us as watchers, and for that we want to thank you for your comments, and critics. With this Prototype we hope you guys will give us fair comments, and keep in mind it's a prototype.
WHO IS DARK PHANTOM STUDIO?
­
Hello everyone, my name is Steven Barrion and I started this studio a while ago with a colleague of mine named Donnell Gammage. We consist of a few members from different parts of the world. We all have been educated in variety of Digital Art, 3D Modeling, Animation,
and Programming. Even though all of us aren't able to communicate physically because we don't live in the same region we all work as if we are together in one building, we communicate, and do our best to be as professional as possible. We have had our share of trials and errors, but we always give 110%, and I can't ask for anything more than that from my teammates.