Squarevil is my first game. I've coded it entirely in code::blocks (C++). I've made the images with GIMP and the sound/music with Ableton Live. It is open-source and you can download the source together with the MSI installer in the sourceforge files section.

LINK: https://sourceforge.net/projects/squarevil/

It is a very humble game, and it is a basic engine of mine that shall be useful in my future games. I've learned how to program by my own, and I'm still learning. It shall be really important to me if you give me an opinion, if you test it.

I thank you very much, really!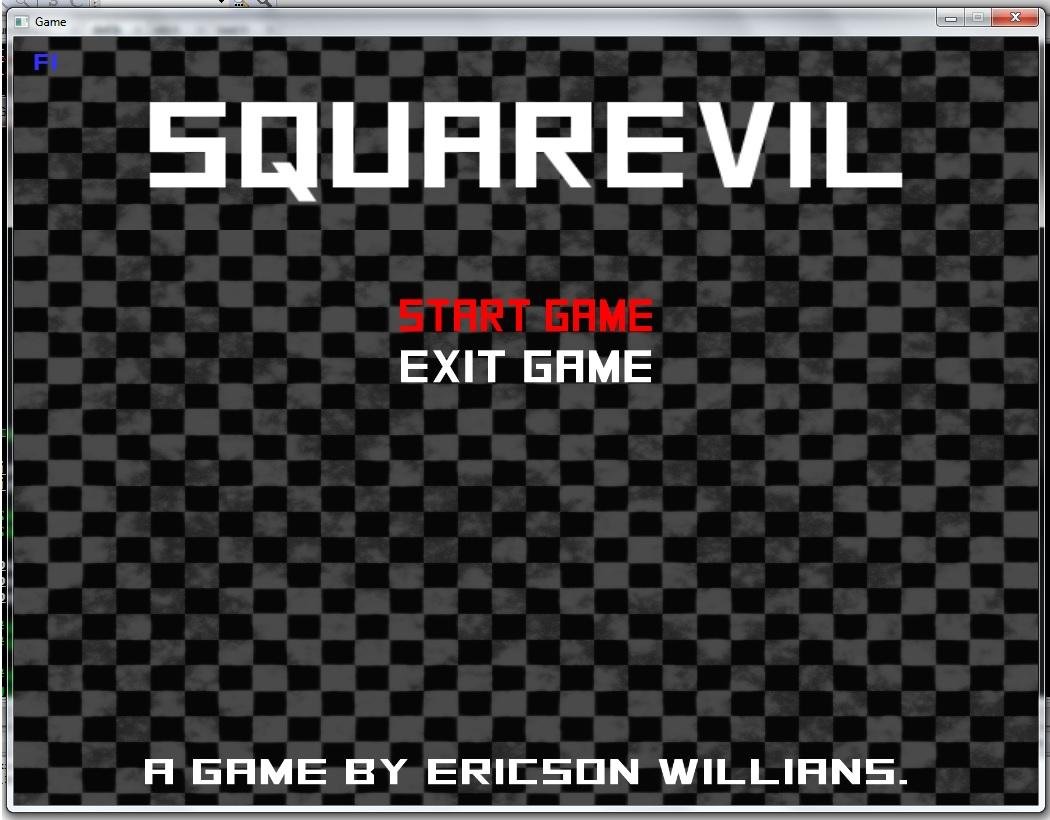 Edited by Ericson Willians, 12 October 2013 - 07:13 PM.