Anybody knows what's the legal situation with humorous nods and in-jokes towards other games and universes? I mean...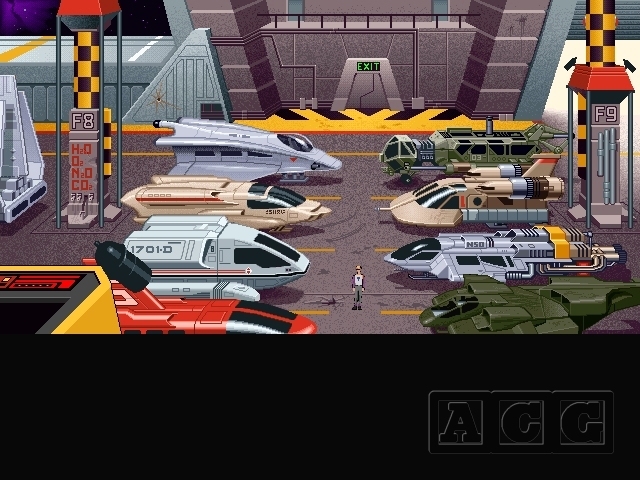 ... I can spot several items here which are definitely not part of the Space Quest universe, but I can't imagine they went out and asked for permission on each and every one of them (which would of course be the safest option).

Putting the doctor's T.A.R.D.I.S in a backalley of your adventure game set in London? The shape of the Millennium Falcon on a landing pad in the background of your space sim? Is there any line to draw here?