Hi,
I'm trying to simulate a movement where multiple pieces of object will move towards a target by following a curve path.
Here's a picture that I've drawn for case illustration purpose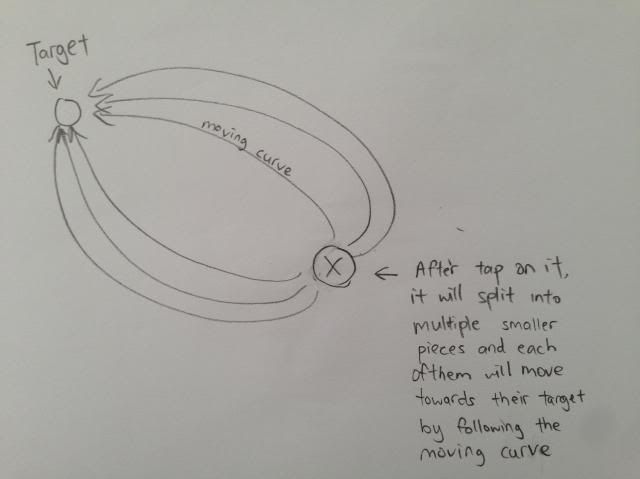 The "moving curve" that defined in the picture isn't prefixed. What am I trying to do is as long as the object able to move towards the target while having itself in a curvy path then is fine for me.
To give u better details of the final output:
Player will tap on the Big Coin object, after that the Big Coin object will split into multiple small coins and all the small coins will fly towards the player. An example of games that implemented this method is Cloud Patrol on iOS.
Edited by birdkingz, 18 January 2014 - 08:23 PM.