- GODS OF NOWHERE -
"You can't say no to Death. It's hard to when he's renting the room right above you."
Christmas Eve, 1998.
Ichabod, meek as any young man can be, stumbles upon a bed and breakfast in the middle of nowhere. The "Heilbronner Hof". Four strangers meet there and are changed for better or for worse.
In short: a visual novel with player choices leading to branching dialogues, scenes, and relationships to build on.
- DEMO -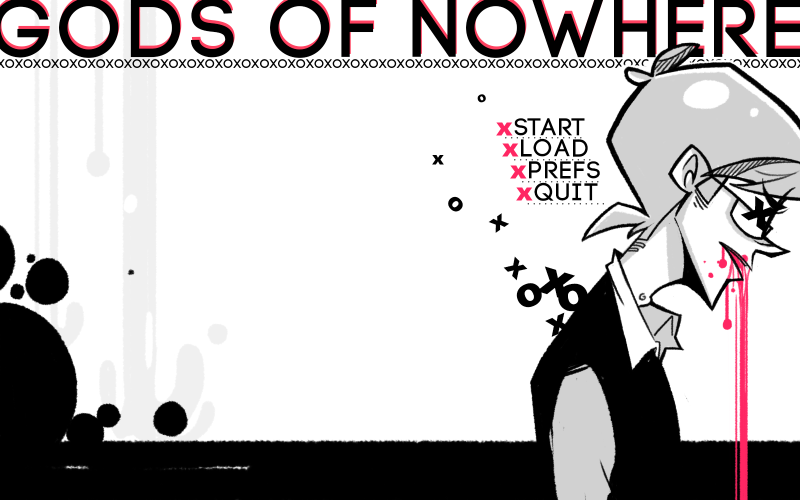 If you're not intrigued yet, a demo of the game is available to play! Downloads are below. Enjoy the free entertainment, and please be sure to buy a copy of the full game if you enjoyed the demo.
Windows: Download
Mac: Download
Linux: Download
- BUY -
You can buy Gods of Nowhere right over here, which accepts both Paypal and Amazon payments.
To help with deciding on a price - the game is about an hour long. Gods of Nowhere was made by just one person doing all the work minus audio. I'm generally working about 8-12 hours a day - every day - on games, so any amount helps incredibly. Thanks.