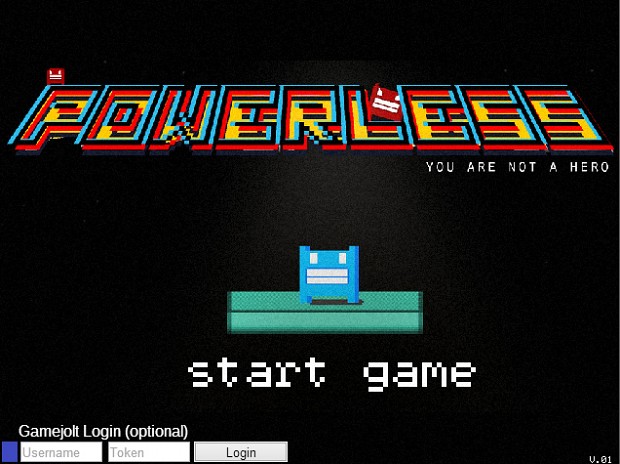 Powerless is my first attempt at making an actual game. I've been making games for only 6 months now and I'm still learning. I hesitated before making this post, as I'm not as experienced as some people here but, hey! Here it is.
The game was inspired by Mario bros and arena-style games. It tries to mix an old arcade-feel with more modern platform-rpg mechanics. In Powerless, instead of choosing a class or proficiency, you choose your weakness. Instead of gaining experience, you loose incompetence. The design revolves about being weak and feeling useless until you really work for it. It is a tough design choice and it makes some players hate the game in the beginning. This needs some work, of course.
I'm not sure about the completion percentage of this project, as I add things as I go and change design elements that seem outdated.
The game is made with Construct 2 and it uses the Gamejolt API for leaderboards and trophies. Other APIs will be used later on, depending on the websites in which I'll upload it. I still have a lot to learn, not only about making games but everything revolving promoting it and uploading it to the right platforms.
I am looking for feedback that are game-design related or anything that will help me learn and get better at this. This is a learning project so I'd like to know what I did right and wrong and learn for my next project.
Here's a small description of Powerless :
Powerless is a platformer-RPG in which you start as a little powerless character, who must fight until he becomes a hero.
Mixing early arcade game mechanics with modern, RPG-type elements, Powerless is meant to be a competitive game where players try to reach the highest score in a given time. After choosing between a Speed, Constitution or Strenght-based build, the player will have to collect gems and kills enemies to get that score going. You only get 5 minutes. Will you be #1?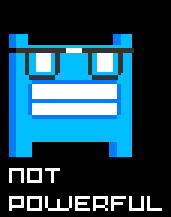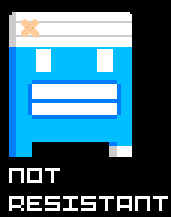 Edited by Alvarop, 02 February 2014 - 02:19 PM.