Hi all,
First of all, many thanks for helping me out with some challenges in the journey that's called 'my 3d engine'.
Below 2 screenshots to share the power of normal mapping, amazing what you can do with it. Imagine what adding a specular and/or alpha map can do, not even to talk about cool postprocessing effects... Sky's the limit (although for a lot you this might not be new
I've found that that when adding nice stuff, texture megabytes are also growing (enormously).
Do you have some pointers how to handle this efficiently? (other then procedural mapping, which is currently out of my league)
Some thoughts:
- Always use the same file format? (for example DDS?)
- Could I for example save alpha in normal map textures in the 'Z' channel, which is always sort of the same?
(or would this mean that 'height' will always be the same for all normal maps.. that would be bad I guess)
- How about texture compression?
(my normal map tool, Shadermap, has possibilities to save the maps as "DDS DXT 1 / 3 or 5" for example)
- What exactly is DDS DXT?
Curious what your thoughts are.
Without normal maps: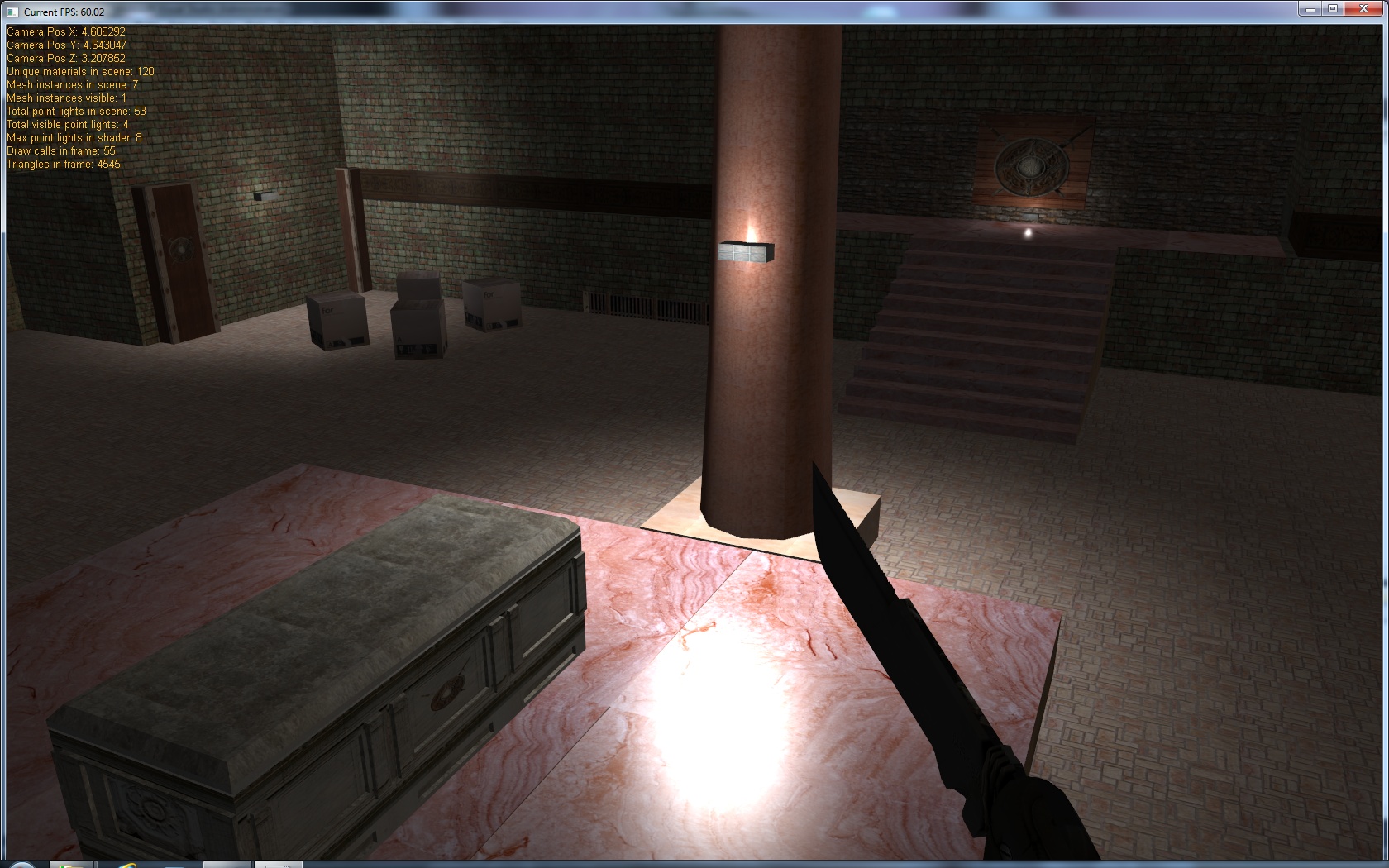 With normal maps: