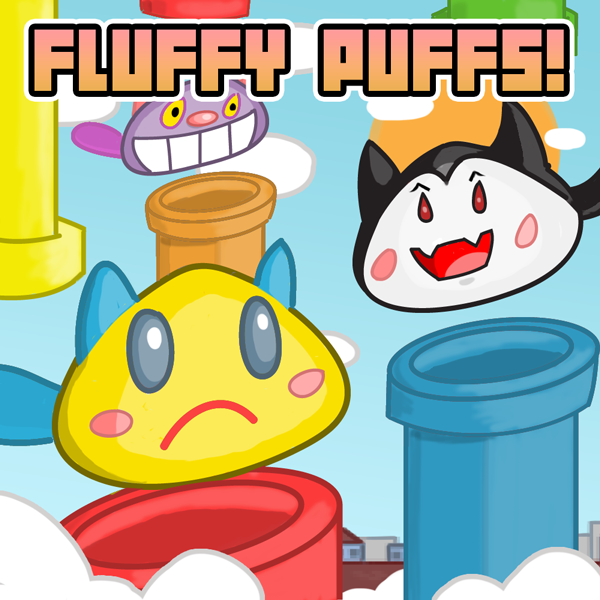 Fluffy Puffs is a multiplayer polished, fast paced addition to the Flappy Genre! Choose from 3 different characters and enjoy the sweet retro music as you travel through Puffland and compete with others across the world to rule as Supreme Puff of the Leaderboards!
*4 player mode and new characters coming soon!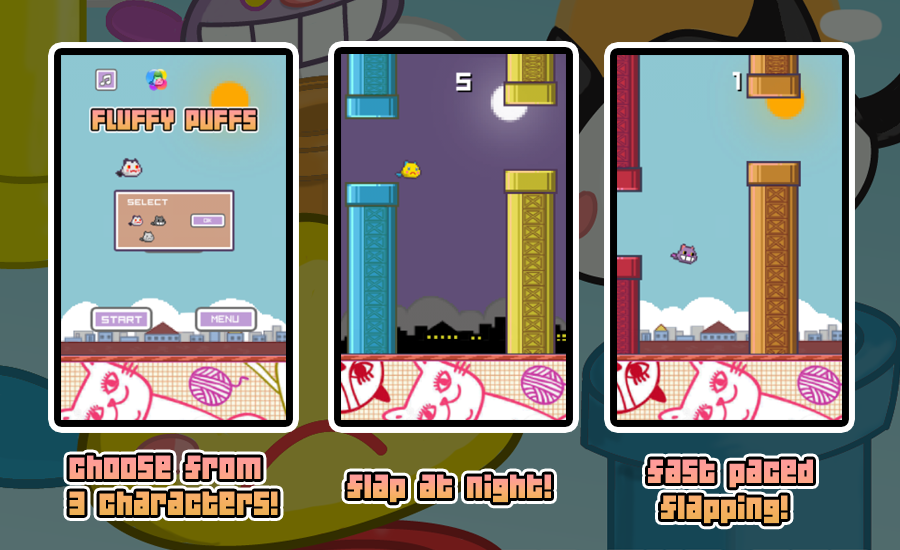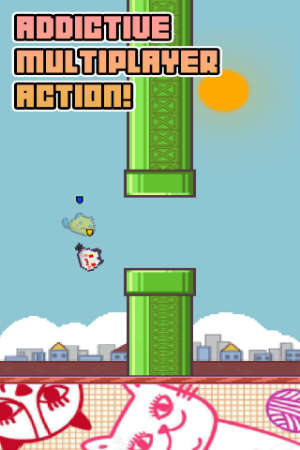 Edited by fluffypuffs, 02 April 2014 - 03:35 PM.