I'm trying to implement slope in my tiled game but I have a lot of glitches.
I read a lot of theory about slope tile but nobody explains in practice.
My slope looks like :
I use my wall collision detection for implement slope collision. It works but I have a glitch when I walk between two slopes.
It's normal because the detection catches the wrong tile.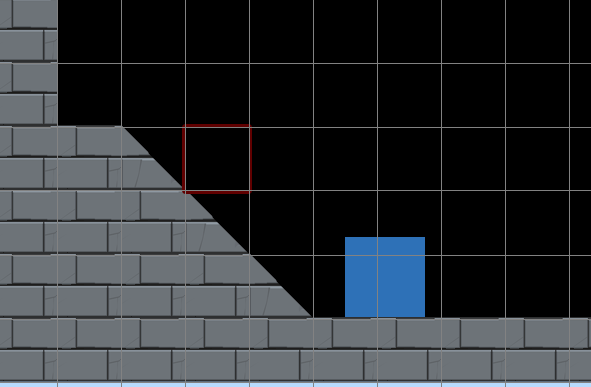 How to solve this problem ?

Do you have full exemple with tile collision ?

Thank you in advance

Edited by Franks, 07 August 2014 - 04:17 PM.

Hi all,