Hello gamedevnet. This is Trial by Viking,
a side-scrolling platformer where you are a viking working as an agent of Odin. In unfamiliar lands, you will meet friends and foes, solve a few puzzles, and gain the powers needed to stop the trickster god, Loki. If you are able to survive tricky gauntlets of magic and steel, you will find yourself face to face with some of the worst terrors that the nine worlds have to offer. Good luck!
Features:
- morph into a polar bear
- control a flying Valkyrie through mazes of hazards
- ride on the claws of a great owl like a zip line
- fight a Kraken in a swimming pool
- bombs, double jump, dash, grappling hook
- an ice axe for freezing enemies and turning them in to stepping stones
- ride on a viking ship while having axe battles with Kobolds
- keys, switches, gears, ropes, hidden areas, and other tricky elements
- multi-platform
- 130 levels
- 27 intense boss/miniboss battles
- 20 permanent upgrades
- over 75 unique ai/enemies
- power ups like mini viking, metal viking, and time slow
Web: http://lastlifegames.com/trialbyviking
Twitter: @0xlastlifegames
Mailing List: click here
Update #1:
Development of Trial by Viking started at the end of 2013. Honestly this game started out with an idea of mixing Ghosts and Goblins with Cut the Rope, because I thought that would be weird and cool, but it has grown into something so far from that. I really wanted to give the game a great feel, and some of the earlier concepts just weren't right. I still make use of ropes and being able to cut them to solve puzzles, but I have changed it so that you use an axe to cut ropes instead of some sort of mouse/touch system.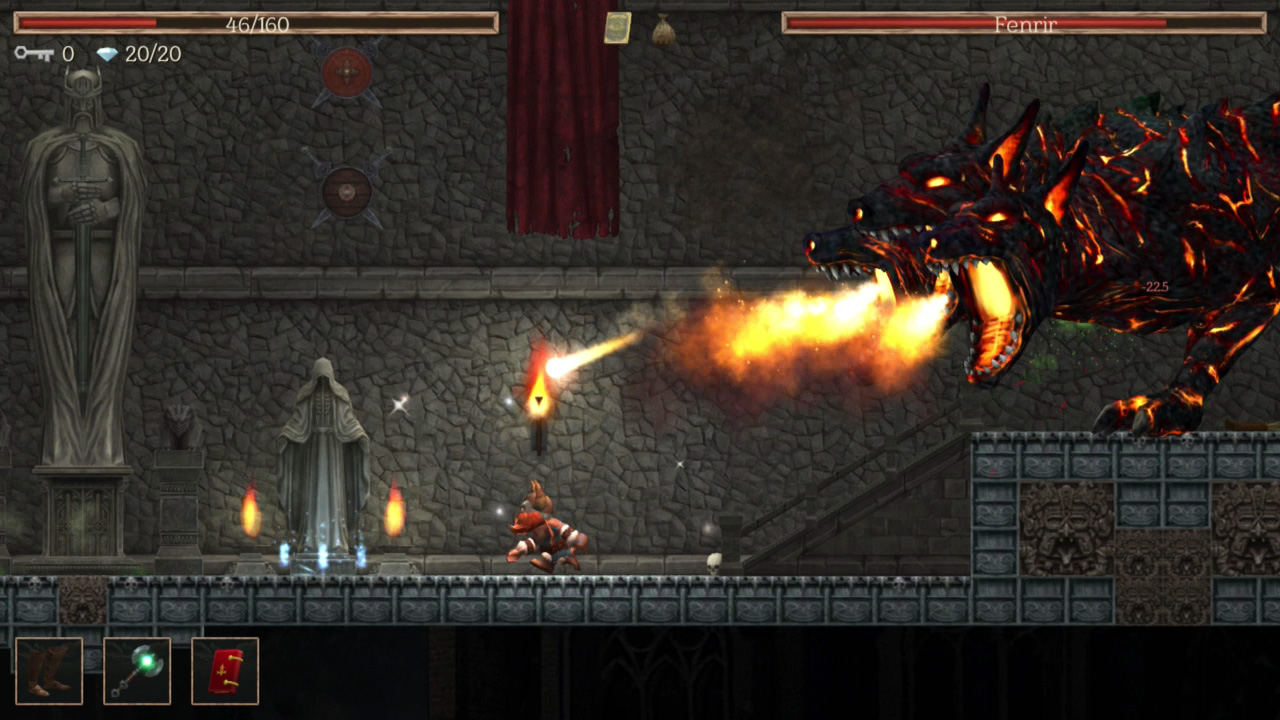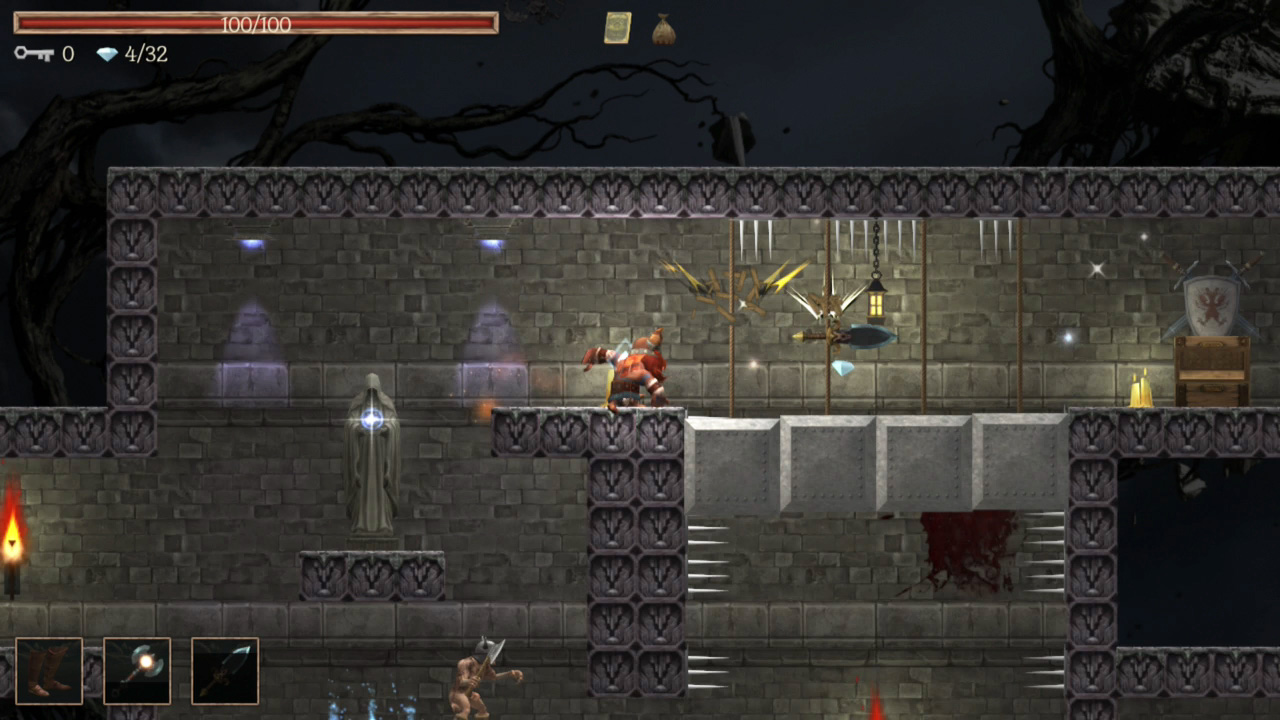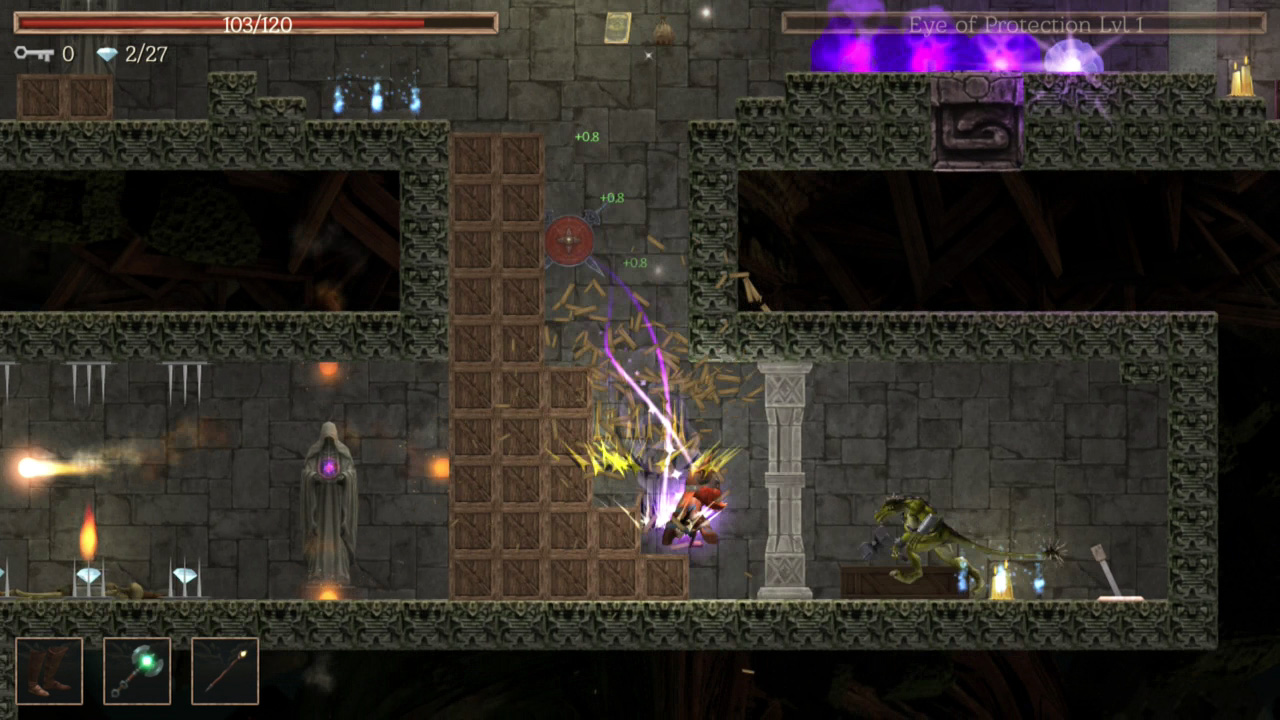 Edited by dqhendricks, 27 May 2015 - 04:23 PM.