Kalydo cloud game platform offers free developer trials
Hello GameDev.net !

We tried to keep this as non-sales-y as possible. Forgive us the occasional buzzword :-)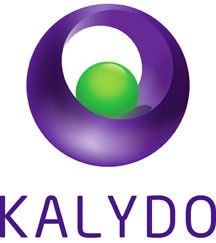 About Kalydo
Kalydo, a international operated cloud gaming platform, now offers free 30 day developer trials. Kalydo's proprietary technology and service aims to demolish the hype associated with cloud gaming, making cloud gaming accessible to game developers of every size.

Official website: www.kalydo.com
Register your trial: www.kalydo.com/trial

Why cloud gaming?
Game distribution and the process of getting users into your game is an increasingly big challenge for game developers and publishers. Data gathered shows that traditional client download games loose as much as 75% of potential players during the registration, download, installation and patching process. A costly loss for developers and publishers and a frustrating experience for gamers who just want to play their favorite game without fuss.

Cloud gaming aims to solve these issues (among other things) through "instant play", eliminating the need of big downloads and installations.

Filestreaming vs. Videostreaming
Kalydo started in 2006, before the term "cloud gaming" became the commonly accepted new trend it is today. Kalydo uses an advanced way of file streaming as the core of their technology, instead of video streaming such as Gaikai/OnLive. This makes Kalydo a low cost and low bandwidth footprint solution, ideal for large size and large CCU games such as MMO's. Kalydo works on Windows PC's, from Windows XP to Windows 8 and supports embedded play from all major internet browsers. For more information about the workings of our tech please register a Trial, so you get access to all the manuals/documentation.
For a live example of what we do check Remnant Knights mmo (originally 2,4 gig) which now starts in a minute through the desktop launcher, streaming content as you go.
Remnant Knights (click button in the top banner) http://kalydo.com/games/
Alternatively the game is available embedded in the browser, so they can channel it to sites as MiniClip
We notice that the desktop launcher version (albeit exactly the same) gives a better response from gamers than the browser version. Likely because its a familiar experience to them.

Free Developer Trials
Kalydo offers free 30-day trials for developers to try the technology and service. Licenses for Kalydo range from "starter" to "enterprise", which makes high end cloud gaming accessible to the mainstream market. Visit our website for more information. Register your trial: www.kalydo.com/trial

If you are an indie and with no direct intention to purchase a Kalydo license, we still encourage you to try Kalydo. We appreciate developer feedback and welcome you to give us a go! Submit your feedback through our support ticket system (once you have an active Trial) and you can share your thoughts directly with our developer staff.

Questions?
Like to know more? Send an email to trial@kalydo.com