Hello!
Please beta test my game, "Puzzle Moppet". It's a kind of block pushing puzzle game.
Available for
Windows and Linux
!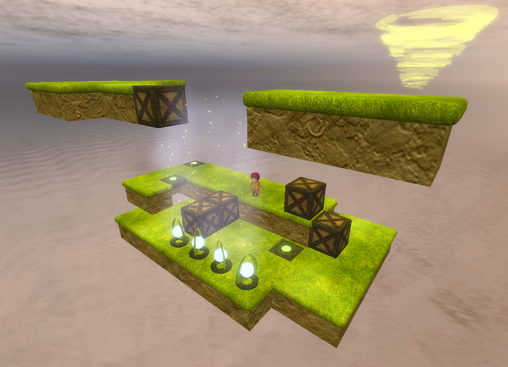 Looky here:
http://garnetgames.com
Or just use the direct download links-
http://download.garn...MoppetTrial.exe
http://download.garn...petTrial.tar.gz
Features:
- 18 levels
- several block types... crates, elevators, ice blocks, exploding blocks, balloons...
- puzzles ranging in difficulty from stupidly easy to rather hard
Any feedback at all
is much appreciated, although feature and gameplay wise I probably won't change much at this late stage. Any bug reports are especially appreciated (you can find the game's log files in the executable directory). If shaders don't work you can turn them off with the config app.
Also any opinions on the level difficulty curve would be interesting. It's a hard thing for me to judge since all levels are etched into my brain!
(
and is the game at all fun or worth playing!?
)
Thanks!