ShaderMap 3 has been released with a lot of new features.
Major features include: Baking Maps from 3D models, a Map Filter System, a vastly improved Project Grid, real displacement preview in the Material Visualizer, Floating Point image generation, and a bunch of new maps. For a complete list of each new feature and bug fixes please visit the ShaderMap What's New page.
Normal Map generated from a 3D Buddha relief model:
Real Displacement Visualization: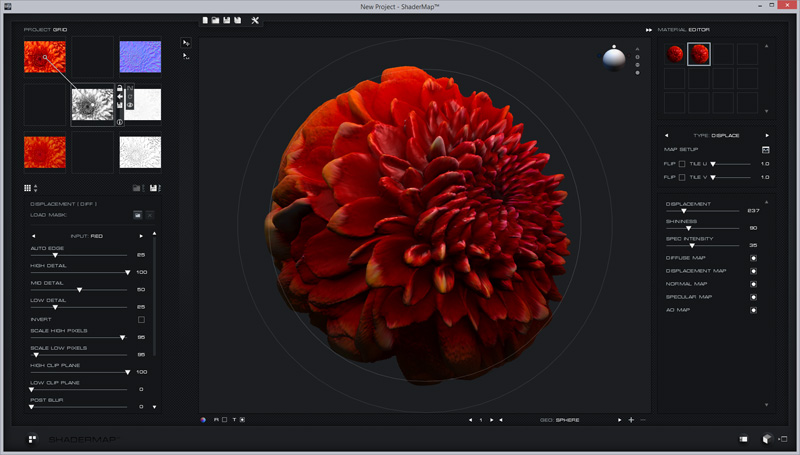 You can watch videos of ShaderMap 3, and download a demo version at the ShaderMap Website.
Thanks for taking the time to check it out. I worked really hard on this update and hope it is useful to the game development and computer graphics communities.
Cheers,
Neil